G. Chollet & E. Fernandes
– Hosted at Le City
part of a series on Beyond
About the speaker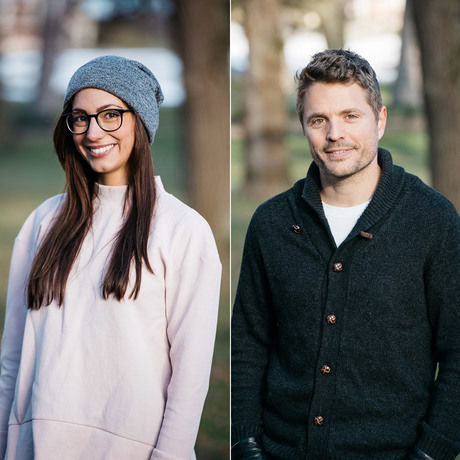 This April we are celebrating the theme of "Beyond" and we are delighted to welcome Gregory Chollet and Elisabete Fernandes, creators of the film "Demain Geneve", to celebrate with us. Inspired by Melanie Lauret and Cyril Dion's iconic documentary "Demain", "Demain Geneve" offers a wonderfully positive vision of the future; a projection of what awaits Geneva tomorrow.
Financed through the team effort that is crowd funding, the project launched production in June 2016 and is set to be released in the autumn of 2017. During their morning visit, Gregory and Elisabete will lead our community in imagining the Geneva of tomorrow. They will likewise share with us the fascinating story behind their documentary, the motivations that pushed them to create the film and the discoveries they made while creating it.
Gregory has always had a love for both the artistic and the technological. It is thanks to this dual passion that he cofounded the company Poulet-Moka, is the cofounder and marketing director of Loyco, a group focused on administrative externalisation, and is a member of the Chambre d'Economie Sociale et Solidaire.
Elisabete has been fostering and developing her passion for film ever since embarking on her artistic studies at CREA. She currently fills the position of Creative Content Manager at Loyco and, alongside, enjoys the independent employment of creating websites, videos and graphic content.
Location
Hosted at Le City
Place des Eaux-Vives 3
Geneva, Switzerland 1207
When
–