Glenn Urquhart
February 23, 8:30am - 10:00am AEDT. Hosted at Work-Shop
part of a series on Curiosity
About the speaker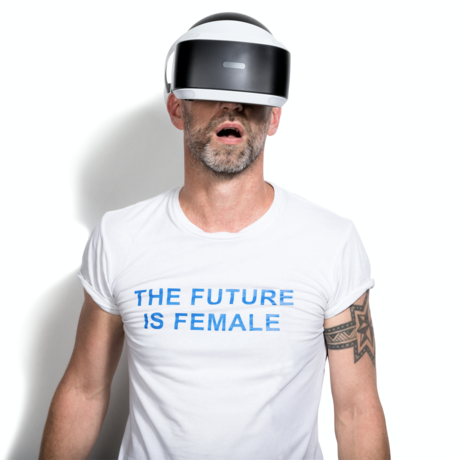 Glenn is a Creative Swiss Army Knife: A multi-disciplined, globally awarded Creative Director, Commercials Director, Editor, Promo Producer, Music Producer, Performer, Copywriter, Journalist, Science Fiction Author and Cross-Dresser!
Glenn previously worked as the Group Creative Director across the Lifestyle Channels at Foxtel and now works as a freelance Creative making commercials, documentaries, music videos, short films, novels, immersive installations and anything else that allows him to play video games and cause mischief in between working.
Before moving to Sydney, Glenn did stints in London, Berlin and San Francisco. He worked and performed with The Chemical Brothers, Morcheeba and Art of Noise, achieving the first no.1 on the U.S. Billboard charts for a drum n' bass track and composing numerous film trailer scores including the UK launch promo for 'The Matrix' among many others in Europe and Australia.
As a Creative Director at Foxtel he created some of the most awarded work in Australian television promotion with launches for Grand Designs Australia and Embarrassing Bodies Down Under, and positioned The Lifestyle Channels Australia multi-platform brand as the country's first totally modular, infinite colour trend-led branding design system.
Glenn is a respected keynote speaker at industry conferences around the world, Including PromaxBDA and Emergence Creative from Asia to Africa to Australia, speaking on the convergence of technology, futurism and creativity.
He also regularly mentors youth film talent through Foxtel's 'street TV', The Australian Indigenous Mentoring Initiative.
Local partners
Streamtime is designed to help manage your busy creative studio - to make sense of the daily chaos that occurs in any creative company. If you're looking for a studio management tool doing things differently, Streamtime software is for you. It's built for the way we work today. It's great for large and small businesses and designed for freelances too.
Wacom wants to inspire people and make the world a more creative place through its natural and intuitive line of digital pen tablets, pen displays and styluses. Whether a creative enthusiast seeking a new artistic outlet or a high-end professional making the next big animated movie or industrial design, Wacom allows people to explore creativity at a level they never dreamed possible.
Origin84 offer whip-smart ideas and advice for businesses who earn a living with their Macs. Based in Surry Hills, they focus on helping studios get running and stay running. From the basics – such as help-desk support, networking, back-ups and troubleshooting – all the way up to strategic consulting advice on the latest storage platforms and workflows for boosting productivity, Origin84 gives Sydney's design and marketing agencies the proactive support they need.
Location
Hosted at Work-Shop
Cnr Cleveland St & Eveleigh St Redfern
Sydney, NSW Australia 2016
When February 23, 2018
8:30am - 10:00am