Gingy Von Meijer x Amber Harlan
October 27, 11:00am - 2:00pm PDT. Hosted at Fergusons Downtown
part of a series on Flow
About the speaker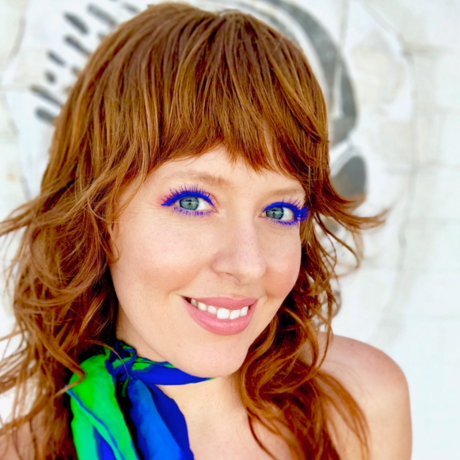 Gingy Von Meijer is a multi dimensional creative who's endeavors have centralized within the Downtown Las Vegas communities for over 13 years. Rated Best Hairdresser in Las Vegas in 2019 by local magazine 'Desert Companion' along with current salon home, Makeshift Union, rated best shop in town. Alas, that's only one of the many playgrounds this fiercely free spirited creature endeavors to explore and excell within.
7 years ago, as she was sweating in a hot birthing pool… wailing like a possessed goat in labor with her son, Harrison, she came into self induced Hypno-Birthing and entered a space she had been preparing for her whole life, The Flow.
Throughout the years she has been dedicated to experimenting and expanding hers & others lives through flow consciousness. By linking experiences & patterns to understanding how flow presents itself through our human experience. Gingy desires to share what she has learned. As a craft hairdresser for over a decade, thousands of humans have graced her hydraulic chair with their shared life experience. She has collected this data towards her fluid findings of how to help others integrate flow effortlessly into our lives. From Hairdresser, to Mamma, Artist, Inventor and much much more let Gingy show you through her & others examples of how to connect with your authentic Flow.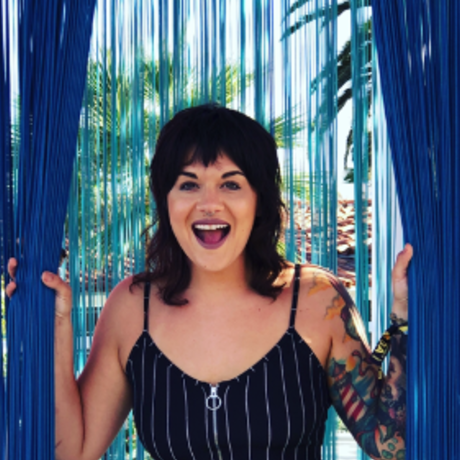 Amber Harlan is a Las Vegas based hairdresser, and vision of The Noise Project. The Noise project is a salon idea focused on education, shaping experience, and building a foundation of community with love.🖤 Two years ago Amber was diagnosed with bipolar disorder. Sharing her story, has helped her understand the power of people and how we all struggle with mania, anxiety, and depression. That's when her mission begins to help spread awareness for mental health. Now what she wants to do is help spread her love for hair, and mental illness and create a space for every single human. The noise project will be a safe and inclusive space where everyone can be exactly who they are. No matter your past or where you came from, you are welcomed🖤
Local partners
Fergusons Downtown is a neighborhood rooted in community. Through the revitalization of the historic Fergusons Motel, we are cultivating a diverse and inviting community that fosters creativity and passion. From the shops of local makers to restaurants and an enchanting green space, Fergusons is a place where you can connect, shop, eat, drink, stay, work and explore.
Location
Hosted at Fergusons Downtown
1028 Fremont
Las Vegas, Nevada United States 89101
When October 27, 2019
11:00am - 2:00pm