Gina Périer & Alexander Egebjerg // Rethink to Restart
November 30, 8:00am - 9:00am CET. Hosted at Informal
part of a series on Restart
About the speaker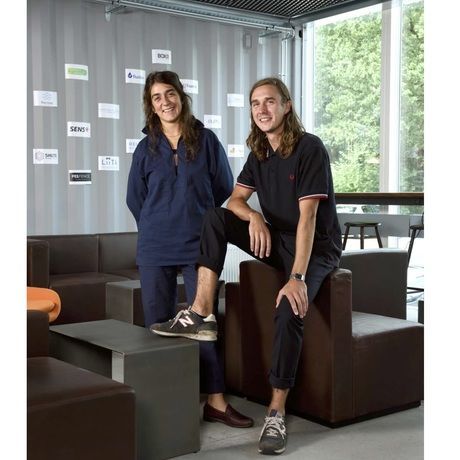 We are really excited to announce Gina Périer & Alexander Egebjerg for our next CreativeMorningsCPH
Gina and Alexander are two talented architects and designers graduated from KADK in Copenhagen. They have started an architecture/design office which shifted into the startup company, Lapee. They will share their thoughts on how they came about making the first-ever female urinal and share inspiration from their creative journey and professional mutation.
At this 'CreativeMornings' we will have a special setup and therefore a very limited amount of seats available, so make sure you can make it if you register or remember to release your ticket if you can't come.
VENUE Informal is a small creative ensemble building tools that enable chefs to focus on what they are good at creating food experiences that blow our minds and open our hearts. They are starting by reimagining the platforms that power restaurants from the ground up. On this Friday they are inviting us into their space, a workshop for prototyping their dreams for the future of restaurants.
Local partners
Confederation of Danish Industry (DI) is the strong voice of corporate Denmark. On the behalf of 10,000 member companies, DI works to provide the best conditions for Danish businesses in order to improve the opportunities for growth and overall competitiveness.
QUALITY IN THE CUP Kontra Coffee is a Danish coffee roaster with Copenhagen as a base. From their shop in Østerbro they sell beans, machinery and accessories for private people and from their offices in Jernholmen they work to make the best possible business coffee solutions.
Additional details
We're excited to invite you to our next CreativeMornings at a new cool venue with two creative speakers. The setup for this event is a little bit special, so we have limited seats available. Therefore we kindly ask you to only sign up if you are sure you can make it, to ensure that all seats will be filled up during the event.
Location
Hosted at Informal
Refshalevej 213B
Copenhagen, Copenhagen Denmark 1432
When November 30, 2018
8:00am - 9:00am