About the speaker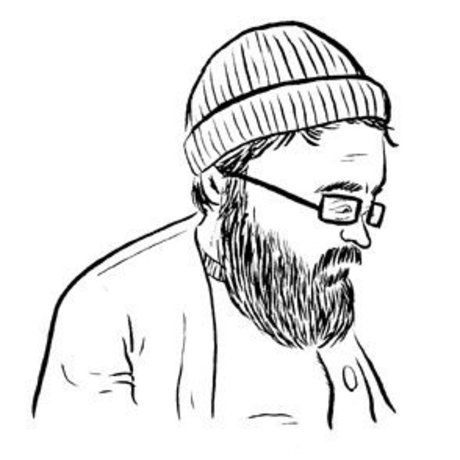 George Wietor runs Issue Press (http://issue.press), a tiny Grand Rapids-based publisher of artist-made publications and print multiples. Issue Press grew out of George's own poster making practice and evolved into a curatorial project that primarily releases the work of other artists. Over the past 5 years, Issue Press has participated in numerous art book exhibitions and fairs and has had publications included in the special collections at MSU, School of the Art Institute of Chicago, New York Public Library and the MOMA.
Issue Press prints primarily with risograph digital duplicators, a weird machine that looks like a photocopier on the outside but contains a different kind of magic on the inside–using a stencil, print drum, and liquid ink rather than plastic toner. The risograph produces work with a specific aesthetic that has a growing user base among creatives around the world. Alongside the physical efforts of Issue Press, George is interested in contributing to the growth of an international community of artists and designers using the risograph as part of their creative practice. He has spearheaded stencil.wiki (http://stencil.wiki), an online resource for sharing information about risographs and recently delivered a keynote presentation at the first international meetup of arts-focused risograph printers at the Jan Van Eyck Acadamie in Maastricht, NL.
George also works at the Community Media Center–primarily on online projects like The Rapidian–and volunteers with the Division Avenue Arts Collective, an all-ages music venue he co-founded 12 years ago.
Favorite quotes from this talk See all
"

"The community of people using these machines for arts making exists but it's pretty small. There are probably a couple hundred around the world which sounds like a lot but when you think about how big the world is it's not that huge." — George Wietor
"

"I keep track of my material costs, but I don't track my hours because it would be really depressing." *cue laughter* — George Wietor
"

"My goal is to stay small and hopefully someday transition to the point where I'm not really printing for other people, because it's incredibly stressful, and more just working on my own projects." — George Wietor
"

"Meeting other people whose work I love is maybe the most rewarding thing about participating in book fairs and zine fairs." — George Wietor
"

"One of the things about riso to me that is so exciting is how limited it is." — George Wietor
84

Lovely Attendees








see everyone