Florence Teerlinck
November 18, 8:30am - 10:00am CET. Hosted at BeursCafé, at Beursschouwburg
part of a series on Fantasy
About the speaker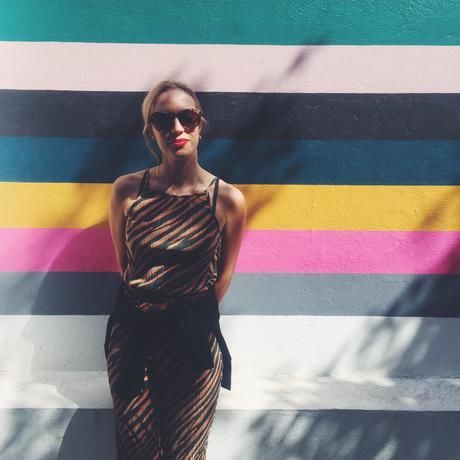 Florence Teerlinck is a young, passionate make-up artist, living between Belgium and London and working across Europe.
In 2012, she finished her master degree in communication sciences and marketing at Ghent University, then worked at L'Oréal for the marketing of skincare brand Kiehl's.
She soon decided to turn her passion into her career, and started perfecting her skills as a make-up artist and hairstylist. To expand her skills and her reach, she moved to London and followed courses at the Academy Of Freelance Make-up (AOFM).
After an assignment to create special effects for a TV series, she switched to projects which allow more diversity and being around people: photo shoots, shows and events.
She started working for renowned make-up artists such as Lisa Butler, Inge Grognard and Val Garland, for high end fashion shows in London, Milan & Paris.
She collaborated with fashion magazines such as i-D magazine, Elle, l'Officiel, with fashion brands like H&M, COS, Urban Outfitters, Kenzo, during fashion week for Dior, YSL, Giorgio Armani, Isabel Marant, Dries Van Noten, Sonia Rykiel, etc.
Next to her work as a make-up artist, she launched her own concept: The Mobile Make-up Bar, as a way to bring her expertise and enthusiasm for beauty to a bigger audience than just the models populating the runways and magazine pages she has worked on. With a unique mobile module that she has created together with Belgian design studio Ministry of Mass, Florence brings a customizable beauty experience which conveys the best sides of the beauty and fashion industries.
Florence is known to bring a refreshing energy into her work and to the people she works with. She has her fun and quirky style, is not afraid to think outside the box, to try new elements and techniques.
At CreativeMornings Brussels, Florence will be talking about the importance of creating stories as a make-up artist, and about the role make-up plays in how people identify themselves.
Local partners
Apex Coffee offers Delicious Coffee Service to Brussels' entrepreneurs and employees. Freshly roasted coffee - by the top crop of Belgian Specialty Roasters - and Service to match: that's our story!
Beursschouwburg is a multi-disciplinary arts centre in the heart of Brussels. We present performing arts, film, concerts, visual arts, debates, lectures, parties and … we have a great café and rooftop terrace!
Additional details
CreativeMornings is a breakfast lecture series for the creative community. Our free, monthly events feature a short talk, meaningful conversations and..breakfast!
Location