Ethan Seow on End
July 26, 8:00am - 9:30am +08. Hosted at the Hive Carpenter
part of a series on End
About the speaker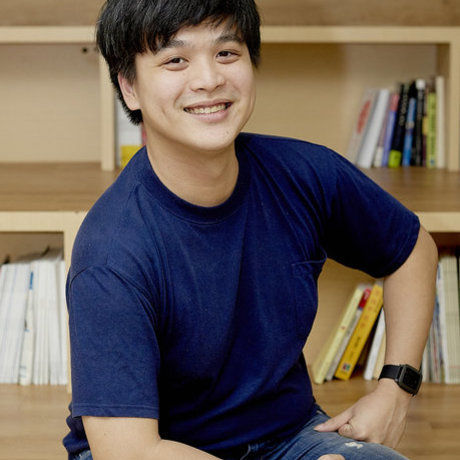 Ethan is the classic maverick that grew up constantly challenging the system, which is a huge problem when you grow up in a conservative society like Singapore. Having been brought up through a prestigious educational experience and choosing to leave medical school in the final year, he had to struggle to find his own identity away from the conventional norms. It is from his love for psychiatry (from medical school) and personal development that he founded Undelusional, a cultural design company that focuses on creating cultures of ownership, amongst other business ventures.
Local partners
Musketeers Coffee was co-founded by Jairus and Julien who were 2 complete strangers prior to their previous place of work.
Just like how we strongly feel that Coffee can be that catalyst to bring people closer to each other, it is of no surprise that this company was started out by that same belief.
With a strong passion and love for coffee, you can rest assured that along with the Musketeers' years of experience, your event will get that caffeinated boost it requires.
The Hive is a network of coworking spaces across Asia and is home to many startups and growth-minded companies, making it a perfect spot for all entrepreneurs to develop their journey and share their stories. More than just coworking, we believe in being the catalyst for integrated business opportunities, partnerships and events through our vibrant community and spaces worldwide.
Additional details
It's CreativeMornings time again… Join us at the Hive Carpenter this month!
SPECIAL THANKS TO…
OUR DRINKS SPONSOR: Musketeers Coffee, who will fuel us with their specialty coffees bright and early morning.
Do bring along your own mug or reusable cup to get coffee! Help us make our events to be more sustainable and free of disposable cups.
OUR VENUE SPONSOR: The Hive Carpenter, Address: Carpenter Haus, 36 Carpenter Street, Singapore, 059915
GETTING THERE By MRT: Clarke Quay MRT Station
Traffic is unpredictable in the area during mornings, so do try and take public transport if possible.
Location
Hosted at the Hive Carpenter
The Hive Carpenter Carpenter Haus, 36 Carpenter Street
Singapore, Singapore 059915
When July 26, 2019
8:00am - 9:30am