Elgin Cleckley
– Hosted at Online
part of a series on Divergent
About the speaker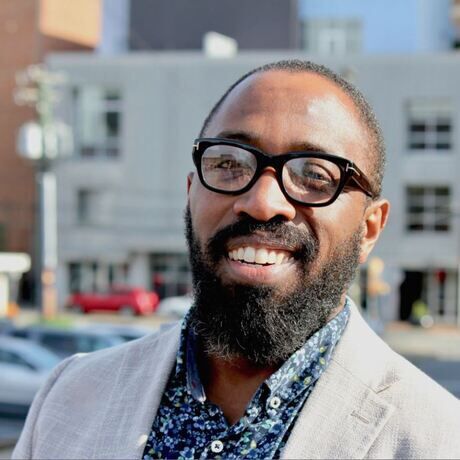 Elgin Cleckley, NOMA, is an Assistant Professor of Architecture and Design Thinking at the University of Virginia, School of Architecture. Elgin teaches Design Thinking Studios and foundation courses at the School of Architecture, with appointment in the UVA School of Education and Human Development and the School of Nursing. He is a designer, director, and principal of _mpathic design – a Design Thinking pedagogy, initiative, and professional practice focusing on intersections of identity, culture, history, memory, and place. Current clients include the City of Lynchburg, the Albemarle Office of Equity and Diversity, and Dartmouth College.
After studying architecture at the University of Virginia ('93) and Princeton University ('95), he collaborated with DLR Group (Seattle), MRSA Architects (Chicago), and Baird Sampson Neuert Architects (Toronto) on award-winning civic projects. He was a Muschenheim Fellow at the University of Michigan (1998), teaching undergraduate studios at the University of Illinois, Chicago.
Before joining UVA's Design Thinking program in 2016, he was the 3D Group Leader and Design Coordinator at the Ontario Science Centre (Toronto), Science Content and Design Department, and Agents of Change Initiative, since 2001. This work produced the world's first museum/design thinking architecture space (Weston Family Innovation Centre), featuring award-winning exhibitions, educational facilities, and public art with international artists David Rokeby, Michael Awad, and Steve Mann, and Stacy Levy.
Local partners
Location
Hosted at Online
Online
Charlottesville, Virginia United States
When
–