Elena Calistru on 'Justice'
August 30, 7:30am - 10:00am EEST. Hosted at AMBASADA
part of a series on Justice
About the speaker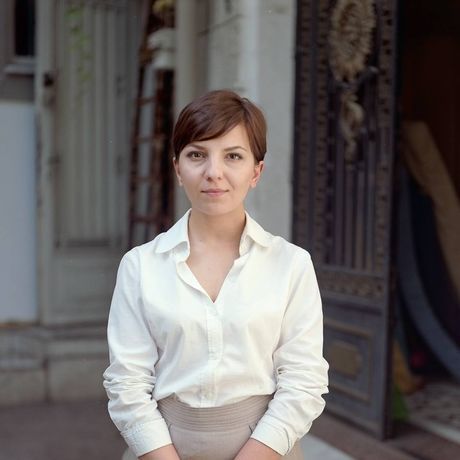 Elena Calistru is the chair and founder of Funky Citizens, a Romanian NGO that builds research-based, data-driven online advocacy tools. Their tools aim to be educational and actionable, encouraging citizens to engage in accountability and government responsibility initiatives in which they can see an impact.
Elena has over 8 years experience in civil society projects, both at national and international level. Her expertise is mainly in the area of good governance, transparency, public finance and advocacy. She strongly believes that data and online tools can empower citizens to influence public sector reform.
http://www.funky.ong
Local partners
With approximately 200,000 professionals across 30 countries, Flex provides innovative design, engineering, manufacturing, real-time supply chain insight and logistics services to companies of all sizes and industries.
Additional details
August is about JUSTICE —– There is one person that we have wanted to talk on this topic and that is Elena Calistru! She might not need much of an introduction, but if, by some odd situation you haven't heard about her or Funky Citizens, here's a bit of context:
Justice can be a path to healing in fractured times.
When we envision moments related to justice, we often think of suits, a gavel hitting the surface of a desk, or people marching in the streets. Change happens when enough people raise their hands to work together.
Author Omid Safi wrote, "Justice is love, embodied. We cannot speak of love without linking it to justice, nor of justice unless it is permeated by love." Justice is restorative when empathetic and innovative solutions are brought to the forefront.
Through generous listening, we all hold the ability to form moments where people can feel safe, strong, and at ease.
Our Bratislava chapter chose this month's exploration of Justice and Simona Cechova illustrated the theme.
August 30th, 7:30 AM, see you all there! Tickets are out August 26th. Stay tuned - we will remind you ♥
poweredbyFlex #drivenbyCasaAuto
—– CreativeMornings is a monthly lectures series for the creative community. Each event is free of charge, and includes a 20 minutes lecture, coffee and great company! It makes it even more sense to have a chapter in Timișoara, building a stronger community! —– CreativeMornings wouldn't be possible without the generous support of global and local partners. With their support, this series of events can grow, and remain free and accessible to anyone. The commitment in coming together as a community is all thanks to you, beautiful morning people and the great energies that make it happen: Flex - Romania , HdvStudio Echipa, Print by Aliosha, Dana Moica, AMBASADA, the volunteers and each and every speaker that accepts the challenge!
Location
Hosted at AMBASADA
Peneș Curcanul no. 4-5
Timisoara, Romania 300124
When August 30, 2019
7:30am - 10:00am