DY Suharya of Alzheimer Indonesia
November 24, 8:00am - 11:00am WIB. Hosted at Conclave Wijaya
part of a series on Death
About the speaker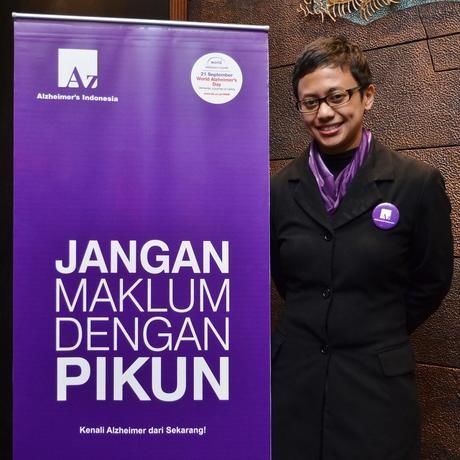 In 2008, when DY had just started working on her PhD in Public Health at Curtin University in Perth, Australia, her dad told her that her mother had been diagnosed with vascular dementia. Her mother was 75 when she received the diagnosis from the doctors, but from what DY can recall her mother had been gradually demonstrating each of the 10 warning signs of Alzheimer for 20 years. Her behavior made DY avoided her mother and settled overseas.
The official diagnosis from the doctors, received in 2009, affected DY deeply and eventually motivated her to leave Australia and come back to be near her mother in early 2012. It inspired her as well to establish Alzheimer's Indonesia (ALZI) in August 2013 to initiate further collaboration with government, private sector, institutions, support groups, communities and all sectors to reduce people's risk of contracting dementia or any other non-cardiovascuar disease.
DY has approximately 10 years of experience in public health and 10 years of experience in media and communication. Currently, she is assigned as Regional Director Asia Pacific Alzheimer's Disease International to monitor and assist 17 countries of Alzheimer's Disease International members in Asia Pacific. DY takes the opportunity to put Indonesia as role model for other countries and spread her ideas across the region. In 2017, ALZI will host Alzheimer's Disease International Asia Pacific Conference which estimated 1000 participants from 17 countries will join in.
Local partners
lingkaran is an educational community for creatives to develop skill and interest through knowledge sharing. We design non-formal learning experience focusing in personal development, creative skills, and entrepreneurship to help you respond the challenges of modern society.
Location
Hosted at Conclave Wijaya
Jl. Wijaya I No. 5C, Petogogan, Kebayoran Baru
Jakarta, DKI Jakarta Indonesia 12170
When November 24, 2017
8:00am - 11:00am