Dries Depoorter
– Hosted at your own home.
part of a series on Divergent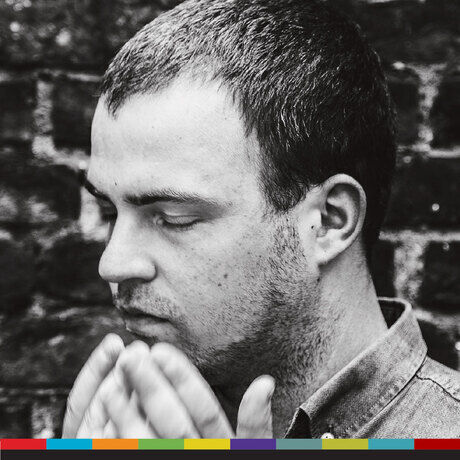 For our second virtual event we invited an artist who explores the virtual world and its influence on the real world: the incredible Dries Depoorter 🎉

Dries Depoorter's work addresses themes such as artificial intelligence, social media, privacy and surveillance, and has been exhibited all over the world. He is a sought-after speaker nationally and internationally, with credits including TEDx, MoMA, SXSW, Mutek and Mozilla Firefox.

Find more about Dries: CM Profile | @driesdepoorter
Additional details
Dying Phones, Fake Likes & Surveillance Art
Dries's projects about privacy and surveillance are ingenious, hilarious, incredibly relevant and a tiny bit scary. Then again, 'my personal data fell into the hands of an artist' does sound way sexier than 'I've been hacked'. Don't worry, we promise you're safe with us!
---
Musical performance by Mieke Dhondt & Matthias De Smet
We will start our morning in style, to say the least. Eager, sharp and with a flair for dramatics, the young Belgian Liedduo Mieke Dhondt, soprano, and Matthias De Smet, pianist, are ready to tell you the stories of song and Lied. Currently they are studying at respectively the Royal Conservatory of Ghent and the Guildhall School of Music and Drama in London, whilst having been coached by Christianne Stotijn and the Udo Reinemann International Masterclasses.
Find more about Mieke: CM Profile | @mieke.dhondt Find more about Matthias: CM Profile | @matthiasdesmet/
✨ KNOW BEFORE YOU GO
✦ First of all, you will be in charge of your own breakfast and coffee. We know, bummer. ✦ Secondly, it would be best if you had the
latest version of Zoom installed
. ✦ We would love it if you
turned your camera on
if possible. The event will be recorded and we will take some pictures. ✦ And lastly, we will be using
break-out rooms
, which will be clearly announced and explained during the event. ✦ But most important of all: this event is not a webinar. We're as zoom-fatigued as you are, so we want this event to be inspiring, fun, and an opportunity to bring some new people into your life.
⏰ LINEUP

▸ Welcome, virtual hugs & high-fives
▸ Music performance by Mieke Dhondt & Matthias De Smet
▸ "Dying Phones, Fake Likes & Surveillance Art" with Dries Depoorter
▸ Q&A
▸ Short workshop
▸ Break-out rooms
▸ 30-Second Pitches
▸ Thank yous and goodbyes
Location
Hosted at your own home.
Or somewhere in the comfort of your place. Meeting link to be sent before the event. Please make sure you have the latest version of Zoom installed on your device.
Ghent, Belgium
When
–