Drew Madacsi
February 28, 8:30am - 10:00am SAST. Hosted at Friends of Design - Academy of Digital Arts
part of a series on Rebel
About the speaker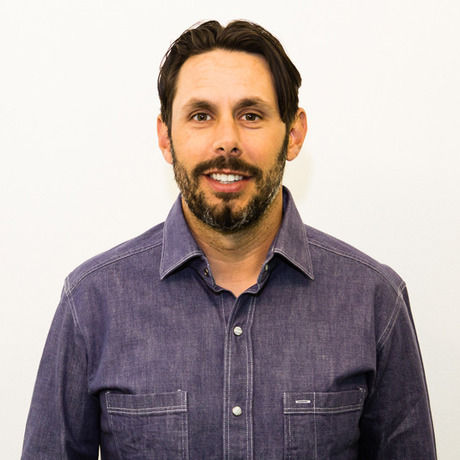 Drew Madacsi is a South African business strategist and director at The House of Machines in Cape Town. Being able to harness an array of potential business ideas and to have the foresight to envision seamless interconnectivity, is what he does best. Drew creates a viable cohesion between business elements, which integrate and support each other seamlessly. He is proud of his ability to break down the complexities and fears of organizational behaviour and provide the strength of experience, to help chart, navigate and challenge the properties of change and growth in the most competitive market spaces.
Drew's passion, The House of Machines, is a custom bike workshop, coffee shop and bar, which exudes a special kind of energy. This dynamic business concept is an amalgamation of ideas which have come together to create a truly unique space. Drew's talented approach to creating a multi-faceted workplace is evidence of his ability to harness a sustainable synergy of popular culture, designer appeal, and creative concepts. THoM also provides a space for upcoming designers to expose their talents, such as with their recent 'Ride the Lightning' event which showcased custom-sprayed tattoo artwork on motorcycle helmets.
Drew's flair for strategic thinking, business savvy and flair for strategic thinking, has also made him an indispensable member of the Invisible Design Group – an agency which continues to deliver creative forward-thinking design solutions for their clients.
Creative Mornings has 6 tickets for the Design Indaba Expo, which will be given away to anyone who registers for this session and 1 double ticket for GUILD deign fair which will be given away on the day of the event. So, simply by registering, you have a chance to win one of these awesome tickets. Many thanks to Creative Cape Town & The Cape Town Partnership for making this give-away possible.
Local partners
Friends of Design is the leading Digital Design School in Cape Town, delivering top class training to Full Time, Part Time and Corporate groups in the fields of Print, Web, Video, Motion Graphics and Game design.
Additional details
Meet and greet upstairs at the Friends of Design Academy for a complimentary coffee and breakfast followed by a 20 min talk.
Location
Hosted at Friends of Design - Academy of Digital Arts
186 Bree Street
Cape Town, South Africa 8000
When February 28, 2014
8:30am - 10:00am