Does compassion make business sense? by Ildiko Modla-Szalai
– Hosted at BU Gallery
part of a series on Compassion
About the speaker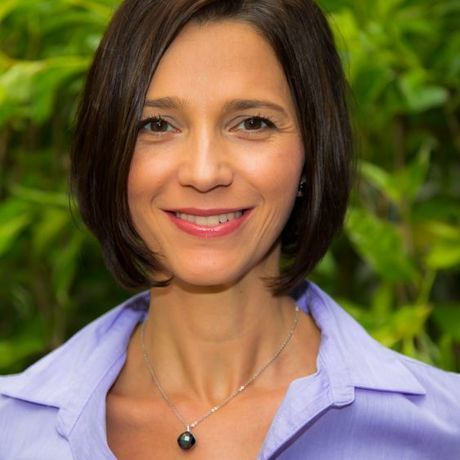 What would you say if someone asked you whether being compassionate helps you in your business? At the Creative Morning event, we will explore how compassion leads to problem-solving, new ideas and new social businesses.
Speaker Bio
Ildiko has an extensive background in public policy with special focus on innovation. Ildiko worked for governmental organizations in bilateral and national context and has been involved in the work of non-profit organizations in Europe and Asia. Having become an expatriate spouse, she pursued her interest in the non-profit sector starting with a position at the W. J. Clinton Foundation in Hong Kong. This position was the beginning of a journey which gradually leads to the foundation of NEEDeed. Ildiko established NEEDeed in Thailand and then in Singapore to strategically support local social purpose organizations to build their organizational capacities while providing meaningful professional development opportunities for her fellow expatriates. NEEDeed now works with corporations, local and international development agencies to build capacities of local actors.
Local partners
The Institute for Knowledge and Innovation Southeast Asia (IKI-SEA), is a Bangkok University Center of Excellence operating as a not for profit organization. The IKI-SEA combines leading-edge academic research capability with in-depth business experience to provide practical and effective business solutions to the private and public sectors, both here in Thailand as well as throughout Southeast Asia. Through the use of our in-depth business expertise and practical real-world experience we provide measurable organizational performance improvement. They help Thai and Southeast Asian organizations effectively implement and leverage their Knowledge Management, Organizational Creativity, Organizational Learning and Innovation Management initiatives. They provide support to a Southeast Asian community of people interested in Knowledge Management, Organizational Creativity and Innovation Management.
Mudman is a house of international retail food brands in Thailand, and the authorized master franchisee for :​
Au Bon Pain bakery café Baskin Robbins Dunkin' Donuts
Mudman also owns its own very successful brands in Thailand and International markets, they are :
Greyhound Original (Bangkok, Singapore, Vietnam, Korea, Japan, Indonesia, Switzerland, Israel, Russia) Greyhound Café (Bangkok, Hong Kong, Shanghai, Beijing, Kualalumpur) Anotherhound cafe' (Bangkok) Mudman Boutique Hospitality & Catering Services Altogether Mudman owns and operates more than 350 locations and the International market.
Location
Hosted at BU Gallery
119 Rama 4 Road, Klong-Toey Bangkok 10110
Bangkok, Thailand 10110
When
–