cgn
What are FieldTrips?
FieldTrips are meetups to interact, learn and collaborate in an effort to level-up your creative life.
We're limiting these events to only 25 people, they're like an intimate dinner party. Your absence will be felt so please make sure that you can definitely attend if you sign up. Also, we're in the prototyping phase, so come with an open mind and be prepared for anything.
Thanks for participating! We're lucky to have you.
Let's create a DIY Mug Library for #cmcgn
June 25, 6:00pm - 9:00pm CEST. Hosted at Veedelswerk
part of a series on Wonder
About this FieldTrip
Thanks to our regional partner, IKEA Godorf, we received 144 coffee cups for our morning event #zerowaste in addition to coffee pots, bowls and cutlery. Right now, the cups are plain white, but a creative event like ours calls for custom-designed cups! To help, Anna Dabrowska will show us some techniques for printing or painting porcelain. Everyone will go home with their own cup, and the rest of the designs will end up in our Mug Library. Maximum 12 people.
Danke an unseren regionale Partner IKEA Godorf für 144 Kaffee-Tassen für unsere Event #zerowaste. Dazu gab es noch tolle Kaffeekannen, Schalen und Besteck. Bisher ist sind die Tassen schlicht in Weiß, jedoch sollte ein kreatives Event wie wir auch eine individuelle Tassen-Auswahl haben. Daher wird Anna Dabrowska uns verschiedene Techniken vorstellen um Porzellan zu bedrucken oder zu bemalen. Zum Schluss darf jeder eine eigene Tasse für sich behalten und die restlichen Design landen in unserer Mug Library. Maximal 12 Personen.
Local partners
IKEA ist ein multinationaler Einrichtungskonzern. Das Unternehmen wurde 1943 von Ingvar Kamprad in Schweden gegründet und ist heute die größte Haushaltsmöbelmarke der Welt.
Gaffels Fassbrause ist der alkoholfreie, erfrischende, fruchtig-herbe, nur leicht gesüßte Durstlöscher für moderne, aktive, ernährungs- und gesundheitsbewusste Menschen. Er enthält lebenswichtige Vitamine, Mineralien und Traubenzucker und ist frei von künstlichen Aromen, Geschmacksverstärkern, Farb- und Konservierungsstoffen.
Founded in 2014, by designer Nadine Prowaznik, Veedelswerk GmbH is a global brand and design agency with office in the creative hub of Cologne and a department in Hong Kong (The Hive Wan Chai). Brands approach Veedelswerk GmbH as they recognize the value of being design-led in the global economy. Our ideas and creativity help our clients live across different platforms. And there are always ideas we can deliver. Rebrands, graphic design, editorial design, film, photography and artwork, animation. All led by creative. All equally strong. By applying creative, critical thinking to these different channels, we change people's perceptions and create the brands of the future.
Organizer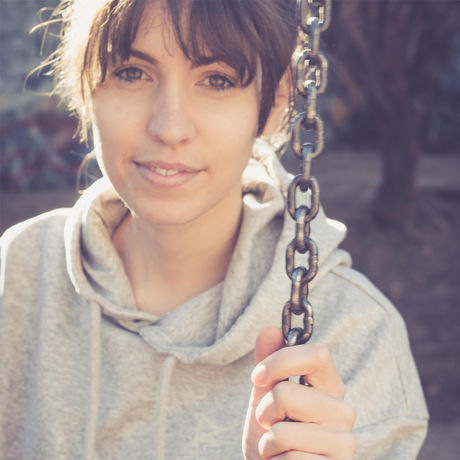 Anna Dabrowska
Location
Hosted at Veedelswerk
Biberstraße 10
Cologne, Germany 50678
When June 25, 2019
6:00pm - 9:00pm