David Buehrer- "Pioneer"
– Hosted at Big Brothers Big Sisters
part of a series on Pioneer
About the speaker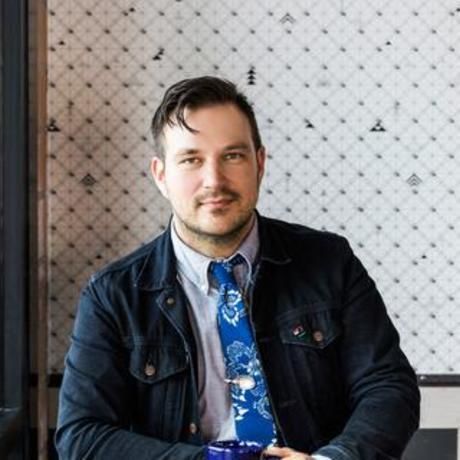 David Buehrer has been brewing and serving his entire working life (since 2000). He opened Greenway Coffee Company in 2008, which roasts and distributes high quality coffee and tea to various coffeeshops, restaurants, and bars, including Underbelly, Coltivare and Paulie's, in addition to his storefront Greenway Coffee and Tea. He opened Blacksmith in conjunction with the Clumsy Butcher group in 2013, which has frequently been named one of the top coffee shops in the country. With a pedigree that ranges from being a national barista competitor to hosting TEDxHouston, David has made a name for himself in and out of coffee. David opened Morningstar in the Heights in 2016 and Prelude Coffee & Tea Downtown most recently. Coral Sword coming soon…
Additional details
"Pioneers shatter expectations, widen boundaries, and reveal new possibilities in life.
Whether the work was inspired from being on a ship or inside of a studio, pioneers act on their internal, immutable desires to create work that matters.
You might be on the edge of pioneering something new; only time and your relentless drive to create against all odds will determine that. We look towards pioneers to bring us to new discoveries, domains, and knowledge about ourselves.
We're looking at you. 
This month's global exploration of Pioneer is presented by MailChimp. The theme was chosen by our Denver chapter and illustrated by John Vogl. Find an upcoming event near you!
Each month we enjoy coffee and donuts from Morningstar Donuts and Greenway Coffee & Tea, we can't wait to be inspired by the creator David Buehrer.
Registration is open today, Monday, October 22nd at 11AM. Join us for this event on Friday, October 27th at Big Brothers Big Sisters.
Know Before You Go: We are stoked that Big Brothers Big Sisters (BBBS) will open their beautiful new home to us for October's event! A few things to keep in mind as you head out the door to join us on Friday…
Arriving: The address is 1003 Washington Avenue, but the building entrance is actually on Elder Street.
Parking: BBBS has a small lot right in front of the building that will fill quickly. If you can't carpool or take other means of transport, there is a paid lot just north-east of the building and paid street parking. Please do not park behind the building! That is an HPD lot and you will be towed/ticketed.
Seating: Seating will be limited, and we are expecting a big crowd! You know our talks are short, but if you can't get a seat and don't feel like standing, we encourage you to bring your favorite towel, yoga mat or comfy cushion!
Fun fact: Since we have the man, the legend, the gamer and comic book reader David himself; they will be offering a full espresso bar available from 8:30am-9am that will reopen from 9:30am-11am. Oh and breakfast tacos!
Location