Davey Du Plessis
– Hosted at Friends of Design - Academy of Digital Arts
part of a series on Bravery
About the speaker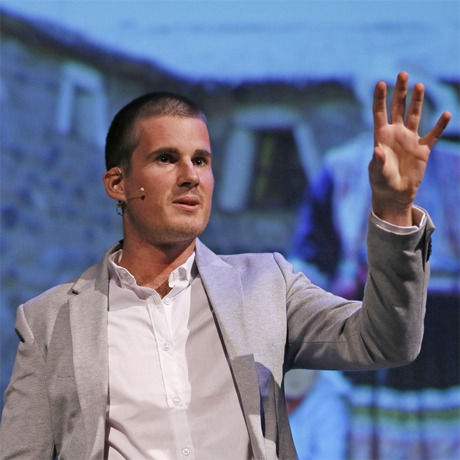 Davey du Plessis is a passionate individual driven by his quest to make a positive difference in the world through working with individuals and groups on all levels, while inspiring others to explore their unique gifts and potential. Davey utilises adventure as a source of experience to further learn and understand the nature of humanity, as well as an avenue for experience that demonstrates the unlimited potential of the human spirit. His compassion towards the environment and animal kingdom reflects in his choice of a plant-based diet and his belief that all life should be respected and protected.
In July 2012, Davey attempted a solo source to sea journey of the amazon river. The Adventure encouraged a take action approach towards environmental issues, entitling the cause as an 'Empowerment for Environment'. Davey had also teamed up with adventurers and scientists for conservation in collecting environmental data, whilst en route. Two months into the journey, Davey was ambushed, shot and left for dead, putting an end to his epic adventure. The fact that he was shot, was just another disappointment after he saw how much of the Amazon jungle have been destroyed.
Davey has released his first book "Choosing To Live", a highly anticipated, first-hand, captivating account of his Amazon adventure, the shooting incident and his incredible survival.
Local partners
Friends of Design is the leading Digital Design School in Cape Town, delivering top class training to Full Time, Part Time and Corporate groups in the fields of Print, Web, Video, Motion Graphics and Game design.
Additional details
Meet and greet upstairs at the Friends of Design Academy for a complimentary coffee and breakfast followed by a 20 min talk.
Location
Hosted at Friends of Design - Academy of Digital Arts
186 Bree Street
Cape Town, South Africa 8000
When
–