Dave Ortega
March 24, 8:30am - 10:00am MDT. Hosted at Simms Space
part of a series on Taboo
About the speaker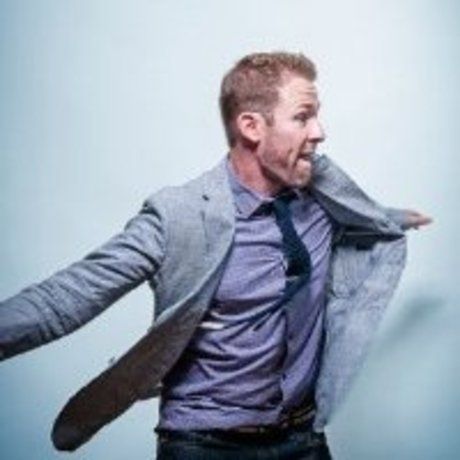 Politics, sex and religion don't make for great dinner conversation. They do, however, make for an excellent film. It's probably because they're all topics we've been taught to avoid, and everyone knows that the most delicious fruit is that which is forbidden.
Death is perhaps the most taboo subject of all. Over the last three years a local documentary team followed a family through their grieving process after the loss of their son. Dave Ortega, Creative Director of McKee Wallwork + Co. and co-director of the film, will talk about the power of film and how creative expression can help us overcome one of our deepest fears, as well as explore how the project illuminated some of the interesting ways people respond to death. 
Local partners
Creative Startups is the international business accelerator for the creative industries. Creative Startups supports entrepreneurs through business development, fostering international networks and connecting startups to investment. Applications for the next cohort open June 1.
Since 1987 Flying Star Café has cared about what we put in your mouth. We take great pride in feeding you responsibly. We cook and bake from scratch, selecting ingredients that enhance health instead of detracting from it. We also believe that the best ingredients make the best tasting food.
Additional details
Death, creative expression, and the power of film. Creative breakfast lecture series for the creative community. Next event March 24th!
Simms Space is on the 7th floor of the Simms building downtown, at 4th & Gold. Look for Red Door Brewery or Simms Gym on the street level and take the elevator to 7.
Don't be scared of the parking! There is plenty of space on this block.
Location
Hosted at Simms Space
400 Gold St, SW. Suite 700
Albuquerque, New Mexico 87102
When March 24, 2017
8:30am - 10:00am