Danilo Acquisto
– Hosted at Friends of Design - Academy of Digital Arts
part of a series on Chance
About the speaker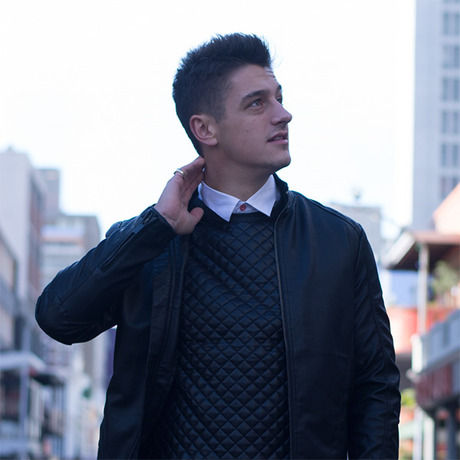 23-year-old Danilo Acquisto hails from Jozi, but now calls Cape Town home. While studying law at The University of Cape Town, Acquisto worked as a presenter on the college radio station. His appetite was whetted for performance, and he soon found himself auditioning for the youth-oriented television show, Hectic Nine-9. After being hired for the show, Acquisto still completed his BA in Law and Sociology in 2012, just in case.
Acquisto's love for communications and performance has blossomed since graduating in 2012. He now produces for the show Hectic Nine-9, in addition to presenting their daily, live broadcasts. Acquisto has started and sold an online magazine, 6B Magazine, a periodical geared toward young adults to help them find colleges that offer media degrees.
He currently sits on the board of Cape Town's leading youth organization, Life Choices, strategically advising them on Communication. He also hosts Good Hope Fm's weekly presentation of "Sunday Lunch With Danilo" every Sunday between 12 to 3 pm. In his spare time, Acquisto is a Core Team member in the LifeTeen program at St. Michaels Church.
Local partners
Additional details
Meet and greet upstairs at the Friends of Design Academy for a complimentary coffee and breakfast followed by a 20 min talk.
Location
Hosted at Friends of Design - Academy of Digital Arts
186 Bree Street
Cape Town, South Africa 8000
When
–