Daniel Holter
February 24, 8:30am - 10:00am CST. Hosted at 88Nine Radio Milwaukee
part of a series on Moments
About the speaker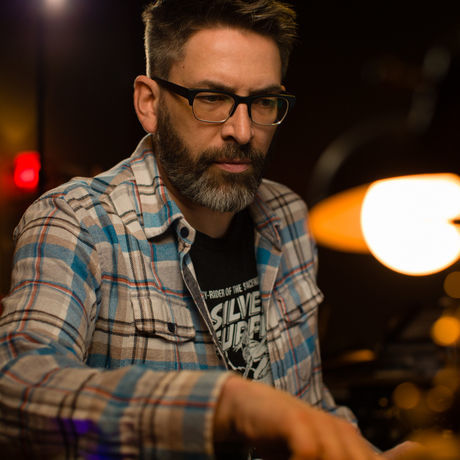 Daniel Holter is a producer, mixer, composer, and songwriter whose studios, Wire & Vice, are located in a 1920s-era post office just outside of Milwaukee, WI. Daniel has mixed music by bands and artists such as Nick Lowe, Field Report, Over The Rhine, Amos Lee, Blitzen Trapper, YØUTH, David Choi, among many others. The studio has hosted artists such as Rihanna, Eric Benet, Maritime and Chester French and includes a tracking control room, a live room, two composing suites, and a mix room.
Daniel is also a founding partner, along with his business partner Dennis Dunn, in The License Lab, an independent resource for producers, editors and music supervisors to address exclusive production music and commercial licensing needs. In years past he created and produced three music catalogs—Gravity, Velocity, and Mixtape—which were later sold to major music publishers Warner/Chappell, Universal/BMG, and Sony/ATV, respectively.
His work can also be heard on many major television networks around the world including HBO, ESPN, CBS, FOX, ABC, NBC (Mad Men, The NFL, Key & Peele, American Idol, Archer, Dexter, 20/20), as well as in movies (The Blindside, Sex & The City), video games (Call Of Duty: Modern Warfare 3), and commercials for some of the world's most recognizable brands like Apple, Nike, Google, GM, and Gatorade.
In 2015, Daniel spoke at the Yellow Phone Music Conference as a panelist on songwriting as well as on licensing and publishing music.
Local partners
Location
Hosted at 88Nine Radio Milwaukee
220 E. Pittsburgh Ave
Milwaukee, WI United States 53204
When February 24, 2017
8:30am - 10:00am