About the speaker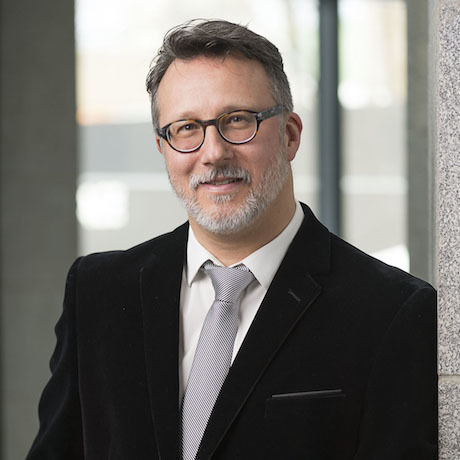 Daniel Drouin a fait ses études en histoire de l'art (maîtrise ès lettres 1992) à l'Université Laval sous la direction de John R. Porter. À partir de janvier 1995, il a entrepris à la demande du Musée du Québec une recherche majeure qui s'est étendue sur six années et qui visait à documenter la vie et l'œuvre du sculpteur Louis-Philippe Hébert. L'exposition Louis-Philippe Hébert, 1850-1917. Sculpteur national a été présentée au Musée du Québec (Québec) et au Musée des beaux-arts du Canada (Ottawa) en 2001-2002. Le catalogue publié sous sa direction a obtenu le Prix d'excellence, volet recherche, de l'Association des musées canadiens et le Prix Maxime-Raymond, de la Fondation Lionel-Groulx, décerné par l'Institut d'histoire de l'Amérique française. En mai 2002, M. Drouin est devenu conservateur de l'art ancien avant 1850. En 2005, en plus de ses fonctions en art ancien, la direction du Musée lui a confié la responsabilité de la collection d'art inuit, fonction qu'il occupe toujours. Depuis juin 2014, le volet 1850-1900 de l'art ancien s'est ajouté à sa tâche faisant de lui le nouveau conservateur de l'art ancien. Au cours des 15 dernières années, il a, entre autres, procédé à l'acquisition de plusieurs centaines d'œuvres, travaillé à la rédaction de plusieurs dizaines d'articles et d'ouvrages scientifiques, prononcé plusieurs conférences, siégé sur divers comités et travaillé à la réalisation et la coordination de plus d'une quinzaine d'expositions d'envergure nationale et internationale, autant temporaires que permanentes, dont De Millet à Matisse (2004), La collection d'art inuit Brousseau (2006-2013), L'univers baroque de Fernando Botero (2007), De Cranach à Monet (2007), La prise de Québec (2009), L'art américain (2009), Du Greco à Dalí (2010), Les arts en Nouvelle-France (2012-2013) et Jean Paul Lemieux. De silence et d'espace (en cours depuis février 2014).
Favorite quotes from this talk
No quotes yet. Sign in to tag a quote!
48

Lovely Attendees








see everyone