Dana Darvish
– Hosted at Edmond de Rothschild Center
part of a series on Surreal
About the speaker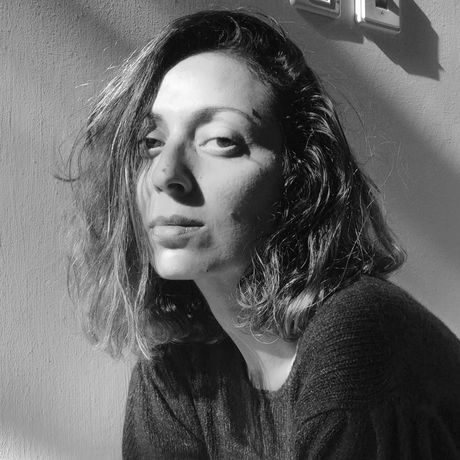 Dana Darvish (b.1975) is an artist who lives and works in Tel Aviv.
In her work, she incites the ordinary discussion and reading of art works by appropriating, disassembling, and creating new contexts. her practice is centered on the photographic image, tackling notions of origin, reproduction and misappropriation, producing mashed-up compositions of images from various sources. Her works are subversive and have an emotional dimension, both personal and public at the same time, exposing and disrupting the built-in mechanism of images.
Darvish has had several internationally gallery and museum exhibitions, including at The Jerusalem Artists' House, The Israeli Center of Digital Art, Ashdod Museum of Art, The International Woman's Film Festivel, The International Photography Festival and more.
Come hear her story…
Photo credit: Rami Maymon
Additional details
Thursday December 24: Join us for an inspiring morning with artist Dana Darvish, on the theme of #CMSurreal.
Tickets are FREE but space is limited so be sure to click 'register' above and grab your ticket. Great coffee by Nahat, pastries and mingling from 830am. Dana's talk is in HEBREW and will start at 9am SHARP. And you're off to work by 10am.
Parking: The closest Irya Tel Aviv parking are Habima or opposite Yehuda Levi 79 / Delicatessen. Both are a 5min walk to the venue.
Special thanks to the generous humans at Wix.com for making our events possible and the Edmund de Rothschild Center for hosting us! Looking forward to seeing you there, Team CMTLV
PS "But I have work" is not a good enough excuse. Here's what to say to your boss.
PPS 830am?! #notamorningperson? Neither is half of the team…plus, there's coffee ;)
Location