Dan Perez
January 23, 8:30am - 10:00am IST. Hosted at Autodesk
part of a series on Roots
About the speaker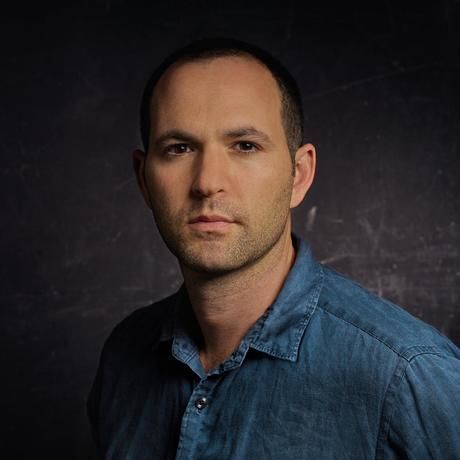 Dan Perez is one of Israel's top food photographers. His work appears regularly in local and international culinary magazines, books and other publications. Perez has created a distinctive style of food photography, that uses chiefly natural daylight, and it has become a trademark of his work. His photographs are featured in leading advertising campaigns and on product packaging for companies like McDonalds, Domino's Pizza, Tnuva and many others. In the past few years he has collaborated with local and international chefs on best-selling cookbooks; they include The Palestinian Table (published by Phaidon), Divine Food (published by Gestalten), and Sababa (Avery, Random House), as well as books by chef Raffi Cohen. Every week his photos accompany the food column of the Haaretz weekend magazine. The column, written by journalist Ronit Vered, documents Israeli and Middle Eastern food culture, exploring culinary history and food travel in Israel and elsewhere.
Come hear his story…
Local partners
Additional details
Thursday, January 23 Join us for an inspiring and fun morning with Dan Perez, on the theme of #CMRoots.
Tickets are FREE but space is limited so be sure to click 'register' above and grab your ticket when tickets go live on January 16.
Great coffee by Nahat, pastries and mingling from 8:30am. Dan's talk is in HEBREW and will start at 9am SHARP. And you're off to work by 10am.
This month's location: Autodesk, 22 Rothschild, Tel Aviv.
Special thanks to the generous humans at Wix.com for making our events possible and to Autodesk for hosting us in your space this month!
Looking forward to seeing you there, Team CMTLV
PS "But I have work" is not a good enough excuse. Here's what to say to your boss.
PPS 8:30am?! #notamorningperson? Neither is half our team…and there's coffee ;)
Location
Hosted at Autodesk
Rothschild Blvd 22
Tel Aviv, Israel Israel
When January 23, 2020
8:30am - 10:00am