to
What are FieldTrips?
FieldTrips are meetups to interact, learn and collaborate in an effort to level-up your creative life.
We're limiting these events to only 25 people, they're like an intimate dinner party. Your absence will be felt so please make sure that you can definitely attend if you sign up. Also, we're in the prototyping phase, so come with an open mind and be prepared for anything.
Thanks for participating! We're lucky to have you.
CreativeMornings Toronto Storytelling Field Trip
November 1, 2:30pm - 5:00pm EDT. Hosted at Toronto Biennial of Art venue
part of a series on Flow
About this FieldTrip
Join artists Nadijah Robinson and Adrian Blackwell on an interactive and creative storytelling activity exploring the themes of water, flow and identity. The installation 'Isonomia in Toronto? (harbour)', by Adrian Blackwell, will serve as an exploratory space for the workshop.
This FieldTrip includes an interactive storytelling tour led by Nadijah Robinson, a short talk by and conversation with Adrian Blackwell about his artwork 'Isonomia in Toronto? (harbour)', and a facilitated storytelling workshop.
All participants will meet at 2:30 PM at 259 Lakeshore BLVD E. Tour will start at 2:45 PM.
This is CreativeMornings Toronto's first FieldTrip! It is organized in partnership with the Toronto Biennial of Art.
Due to limited capacity, please only register if you are certain you can attend. In order to make it fair for the entire CreativeMornings Toronto community, people who register and don't attend will not be allowed to participate in other upcoming FieldTrips.
Please cancel your ticket if you can't make it at the latest 24 hours in advance. Thanks!
For any questions, direct your questions to Gabe at toronto@creativemornings.com
Local partners
The Toronto Biennial of Art is a new international contemporary visual arts event as culturally connected and diverse as the city itself. From September 21 to December 1, Toronto and surrounding areas will be transformed by exhibitions, talks, and performances that reflect our local context while engaging with the most pressing issues of our time. In an effort to make contemporary art available to everyone, the Biennial's free, citywide programs aim to inspire individuals, bridge communities, and contribute to global conversations from a variety of perspectives.
Organizer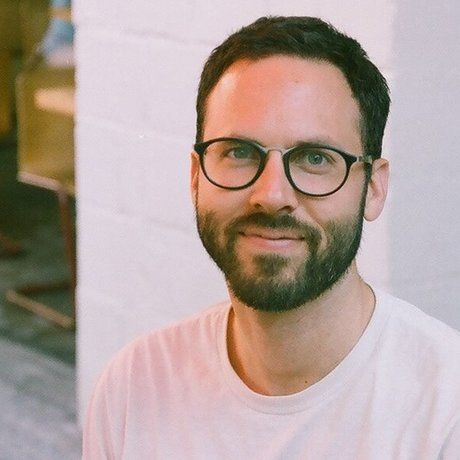 Gabriel Couture
Location