Courtney Wilburn
– Hosted at Center / Architecture + Design
part of a series on Taboo
About the speaker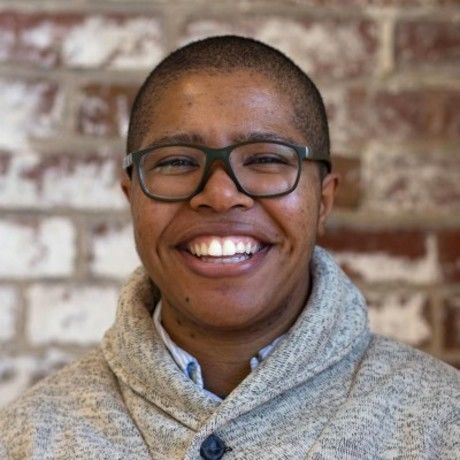 Courtney's journey to web development began in her hometown of Memphis, TN and brought her to Bryn Mawr College. As a developer at O3, she loves finding unusual and efficient ways to solve problems, and enjoys developing agile workflows almost as much as she enjoys finding creative ways to parse heaps of data. When she's not diving deep into web applications, she can be found running or biking around Philadelphia regardless of the weather, cooking, brewing beer, or singing karaoke duets with her wife.
Local partners
Additional details
The Internet As An Organizing Tool
During this talk, I hope to illustrate how marginalized communities (focusing on people of color and LGBT communities) have used the Internet as an organizing tool. Beginning with #blacklivesmatter and the Arab Spring, I'll also explore #transneeds, Campaign Zero, the Green Book App Project and other tools people have used to mobilize, raise awareness, and have their voices heard. I'll also touch on the ongoing power imbalance between the people who use web tools for organizing/mobilizing, and the folks who create them, and how I think we can shift that.
Due to maintenance at the door and bookstore, please enter the Center / Architecture + Design at the 1216 Arch Street entrance.
Location