Conn Bertish
June 24, 8:30am - 10:00am SAST. Hosted at Friends of Design - Academy of Digital Arts
part of a series on Broken
About the speaker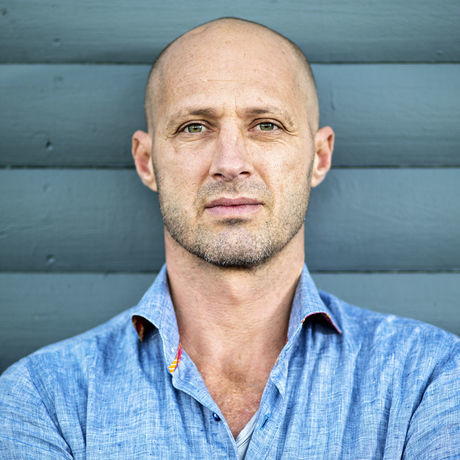 Dubbed an Agent Provocateur by the local media, Conn Bertish is a multiple internationally awarded creative director, conceptual artist, cancer survivor and storyteller – an ex member of the JWT Global Creative Council, he has represented South Africa as a judge at many advertising and design festivals around the world Most recently opening the Italian Design Festival in Milan in November 2015.
Conn loves taking on new challenges and was the first traditional Executive Creative Director in SA to shift over to a purely digital agency. His passion for work with a 'purpose' led to him fulfilling the role of Creative Director for the World Design Capital Cape Town 2014 and launching his Cancer Dojo platform, a South African winner of the Vodacom Change The World program.
Cancer Dojo is an innovative social enterprise that harnesses creativity and Psychoneuroimmunology to empower people facing disease. Conn is a keynote speaker and builder of tools for resilience, his talks and techniques empower brands, corporates and individuals to creatively embrace their own unique view of the world, find their purpose – and become happier, healthier and harder to kill.
Thank you to our Global Sponsors for powering this event!
Local partners
Friends of Design is the leading Digital Design School in Cape Town, delivering top class training to Full Time, Part Time and Corporate groups in the fields of Print, Web, Video, Motion Graphics and Game design.
Additional details
Meet and greet upstairs at the Friends of Design Academy for a complimentary coffee and breakfast followed by a 20 min talk.
Location
Hosted at Friends of Design - Academy of Digital Arts
186 Bree Street
Cape Town, South Africa 8000
When June 24, 2016
8:30am - 10:00am