"Commitment to your journey" by Catherine Napalai Faulder
– Hosted at BU Gallery
part of a series on Commitment
About the speaker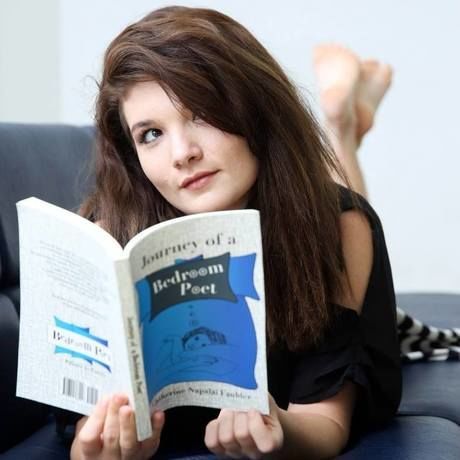 Catherine Napalai Faulder is a British-Thai poet, journalist and content creator. She worked for the Bangkok Post for several years before she joined a luxury lifestyle publication. In her spare time, she runs her own media machine, "Bedroom Poet", and aligns her love for poetry with writing, making music (singing, piano and rapping) and making videos. She is also the author and illustrator of Journey of a Bedroom Poet, a book of poems that tells the story of a girl trapped in her comfort zone.
Local partners
Mudman is a house of international retail food brands in Thailand, and the authorized master franchisee for :​
Au Bon Pain bakery café Baskin Robbins Dunkin' Donuts
Mudman also owns its own very successful brands in Thailand and International markets, they are :
Greyhound Original (Bangkok, Singapore, Vietnam, Korea, Japan, Indonesia, Switzerland, Israel, Russia) Greyhound Café (Bangkok, Hong Kong, Shanghai, Beijing, Kualalumpur) Anotherhound cafe' (Bangkok) Mudman Boutique Hospitality & Catering Services Altogether Mudman owns and operates more than 350 locations and the International market.
Location
Hosted at BU Gallery
119 Rama 4 Road, Klong-Toey Bangkok 10110
Bangkok, Thailand 10110
When
–