Chura
March 15, 8:30am - 10:00am IST. Hosted at Edmond de Rothschild Center
part of a series on Courage
About the speaker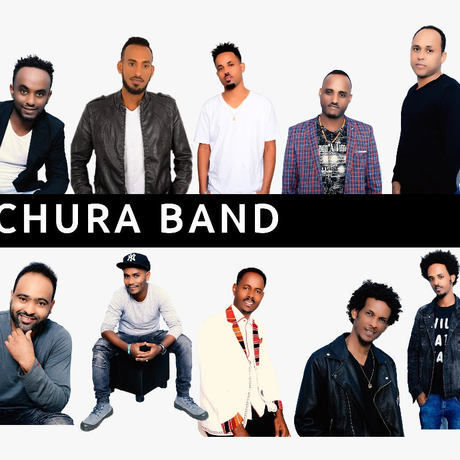 Meet Chura, the Tel Aviv-based band composed of 12 energetic, talented and highly artistic Eritreans who have come together to make a difference in their world, and of course that of their countrymen, through their songs. Their sound is influenced by the painful experience today's Eritrea is going through – and bridges their experiences here. While many of ChuraBand have full time jobs they are all committed to making music and creating an atmosphere of home away from home for its audiences.
We couldn't be more proud to host them this month.
Local partners
Wix has everything you need to create your own stunning website for free. No creative limits, no coding - just the freedom to express yourself and manage your business online. Wix was founded on the belief that everyone should be able to develop, create and contribute online. Join the 87 million users around the world who choose to create stunning websites with Wix.
The Edmond de Rothschild Center, founded by the Edmond de Rothschild Foundation, is a home for arts and culture. It provides students, researchers and graduates from leading institutions a unique space to display their work in the heart of urban Tel Aviv. Hosting events, exhibitions and lectures in various fields, the Center encourages original and innovative Israeli art and culture.
Coffee salon & roastery, Nahat offers several blends & single origin specialty coffee brewed in various methods. The cafe serves freshly baked goods and more. Come taste our coffee at CreativeMorningsTLV and visit our cafe on 1 Reines St, off Kikar Dizengoff, Tel Aviv.
Additional details
Thursday March 15:Join us for an inspiring and musical morning with Chura, on the theme of #CMCourage.
Tickets are FREE but space is limited so be sure to click 'register' above and grab your ticket. Great coffee by Nahat, tasty treats and mingling from 830am. Chura's talk and sound experience is in HEBREW and will start at 9am SHARP. And you're off to work by 10am.
Parking: The closest Irya Tel Aviv parking are Habima or opposite Yehuda Levi 79 / Delicatessen. Both are a 5min walk to the venue.
Special thanks to the generous humans at Wix.com for making our events possible and the Edmund de Rothschild Center for hosting us! Looking forward to seeing you there, Team CMTLV
PS "But I have work" is not a good enough excuse. Here's what to say to your boss.
PPS 830am?! #notamorningperson? Neither is half of the team…plus, there's coffee ;)
Location