Chef Ben Kramer
– Hosted at Winnipeg Virtual Event
part of a series on Divergent
About the speaker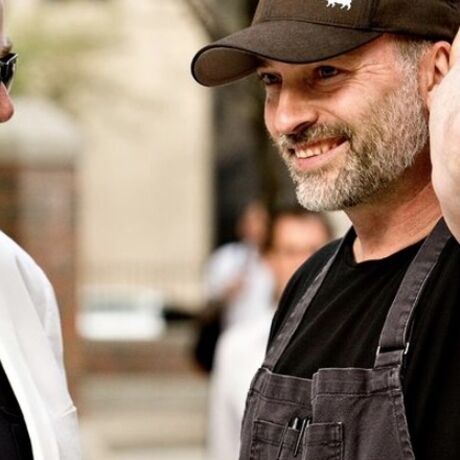 Chef Ben Kramer helped establish Winnipeg as one of the most vibrant food scenes in North America. He was one of the first to champion the use of local, sustainable ingredients and Ocean Wise certified fish at the dynamic Dandelion Eatery, here in Manitoba.
He then accomplished what most thought couldn't be done: he made an institutional food services program at the University of Winnipeg a model of excellence, world-wide. As the Executive Chef of Diversity Food Services, Chef Kramer championed a social enterprise approach and introduced a sustainable menu to the campus community based on the belief that everything should be made from scratch using local ingredients.
Chef Kramer left Diversity in August of 2015 to focus on what he finds most satisfying – working directly with individual clients to create individually crafted menus. He's been a part of the RAW: Almond concept (dining on Winnipeg's frozen rivers) since its inception as well as Table for 1200. He is the executive chef of the Winnipeg Folk Festival feeding thousands of volunteers each year.
Food security and giving back have always been a major pillars in every business he has been involved in. Since 2014, Ben has partnered with Community Food Centres Canada, including Made with Love where his team, in partnership with NorWest Co-op Community Food Centre, has produced and delivered more than 20,000 meals to some of Winnipeg's most vulnerable. Ben was also instrumental in gathering food from restaurants that were shutting down during the pandemic and using that food to create nutritious meals for community partners and agencies.
Local partners
Additional details
We will be meeting via Airmeet! A link to the event will be sent early in the week of the event.
Location
Hosted at Winnipeg Virtual Event
Meet you on the platform!
Winnipeg, Manitoba Canada R3P 0S5
When
–