Cecilia Marquez
– Hosted at Leonel Castillo Community Center
part of a series on Broken
About the speaker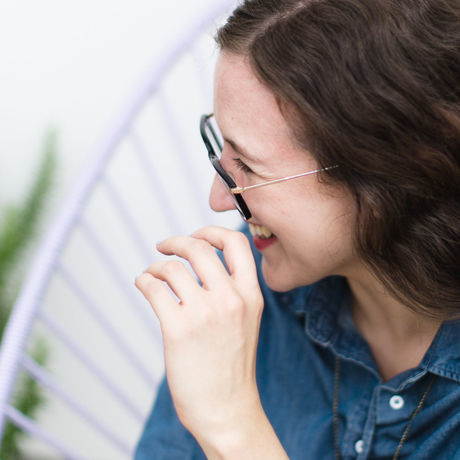 Cecilia Marquez is the co-founder and creative director for Saint Cloud, a design-driven retail store in Houston, Texas. She has 10+ years in the retail, art and design industries and holds an M.S. in Strategic Design Management from Parsons School Of Design at The New School. She is a native Houstonian, serves on the Board Of Directors at Lawndale Art Center and was voted one of the 75 Most Stylish Southerners by Southern Living Magazine in 2014.
Local partners
Greenway Coffee Company. Established 2009. Houston, TX. Focused on sourcing quality relationships and coffee throughout the supply chain, from Producer to Barista.
Neighborhood Centers Inc. believes in the individual and invests in people. We have a fundamental respect for individuals and their dignity, regardless of their situation in life. Through our actions and words, we show others that we care about them personally, providing a vision of what they can become. Our compassion builds their self-esteem and our services fuel their self-sufficiency. We provide tools and a supportive environment so that people can grow physically, intellectually, and emotionally. We strive to understand the needs of our clients and to make a positive difference in their lives. We listen to their concerns with empathy and acknowledge that they are the sole reason we exist. Through our responsive programs, we remain steadfastly committed to the communities we serve and seek to ensure that members of those communities have a voice in all we do.
Tacos A Go Go opened in 2006 without a bang. In fact, almost no one noticed our tiny Tex Mex Taqueria. And really, did Houston need another taqueria? Probably not. But founder Sharon Haynes thought maybe so after seeing the small space for lease on Houston's Main Street next to the iconic Continental Club. Of course, the spot had its drawbacks. I mean who pens a restaurant in Houston with no parking, duh. But she believed that the right combination of a rockabilly vibe, old school Mexican kitsch and simple, no nonsense food made from scratch every day would put a unique Texas twist on your typical taco shop.
Location