Disclaimer: This talk may ruin your life.
Co-founder and CEO of Wexley School for Girls, Cal McAllister speaks at our Seattle chapter as part of our theme month on "Rebel." The advertising agency rebel shares some of his thoughts of problems and solutions in the world of creative rebellion. Takeaway? Be unexpected where people are not looking for it.
About the speaker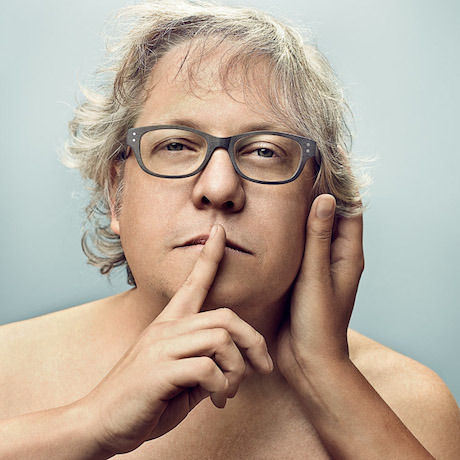 (As told and typed by his 6-year-old niece, Louisa.)
Uncle Cow is a man, and he is nice! He is a joyfle man. He has 2 neeses, and 1 nefuwe. He has soft scruffy hair. He has a nice wife named Amanda who takes showers 100 times a day. He has baby named Paige and a baby named Annie. He has a verey good tast. He is a strong man. He is a writer at Wexley School for girls. His favorite house anamle is a dog.
And he is a verey good prson. He is a nice, and cinde friend. He is a funny man, and is 43 years old. He is a asom prson, he is hansome, and a verey good dresser. He has 2 tatoos. He likes playing soccer. He takes shorter time in the bathroom than his wife. He has a verey smart brain. He is a little strange sometimes! He is a verey good worker. He stays up really late. His favorite song is: Happy Birthday! His favorite person is Amanda. The best thing he has ever done in his whole life was his weding day. His favorite memory of being a kid is playing stik ball in the summer with his brother.
Favorite quotes from this talk See all
"

Creative people have a very low pain tolerance. We get sick of people telling us the way to do things and how things should be done, so we find our own way. — Cal McAllister
"

You can teach collaboration, but you can't teach rebellious behavior. — Cal McAllister
"

The rebel almost always dies. — Cal McAllister
"

It's never been easier to stand out in the clutter because there is so much clutter. Being thoughtfully rebellious, allows us to apply our messages and designs and photography in ways that we can find unique things and unique messages. — Cal McAllister
"

How to you balance authenticity with irony? — Cal McAllister
Photos from this talk See all
navigateleft
navigateright
328

Lovely Attendees








see everyone