Virtual
What are Virtual FieldTrips?
FieldTrips are meetups to interact, learn and collaborate in an effort to level-up your creative life. Built on top of our 20,000 monthly attendees at CreativeMornings talks, FieldTrips are community-organized events built on the spirit of generosity that has powered CreativeMornings events for the past 10 years.
Thanks for participating! We're lucky to have you.
Brooklyn Virtual Street Art Experience
September 30, 2:30pm - 3:30pm EDT.
About this FieldTrip
Join an interactive street art experience— right from your home! A special way for like-minded creatives, art-lovers, friends and family of all ages to experience Brooklyn's outdoor museum under a new lens.
WHAT WE'LL DO:
1) Take a Virtual Art Walk Featuring 40+ Artists:
Explore NYC and the vibrant walls of the Graff arts collective, a fairly-hidden gem in East Williamsburg. You'll learn about a wide-range of artistic styles without having to even step foot outside. As I tour you around the neighborhood I'll share some of the artist's unique stories, common techniques, and the cultural roots of NYC's graffiti scene.
2) Discover the Largest Street Art Gallery in the USA:
Next, I'll take you over to the Bushwick Collective, first founded in 2011, now the largest outdoor street art collective in the country. This is a huge tourist hub, featuring murals from dozens of international artists. I'll share some insights on the commercialization of street art, modern styles, and how the outdoor art landscape continues to evolve over time.
3) Tap into Brooklyn's Graffiti, Pour a Drink & Connect:
Brooklyn is a thriving hub for some of the finest coffee roasteries and beer breweries in the world, places where many of us typically enjoy time socializing with friends and family. As we navigate the challenges of social distancing, I encourage you to pour one of your favorite drinks and we'll spend some time along the tour connecting together around the arts. Cheers!
About your Host
My name is Ariel (you can call me Ari). I'm a designer, mostly working in visual retail and store design, with a decade of experience shooting urban photography, studying graffiti styles, and connecting with Brooklyn's street art community. I'm usually on a bike searching for the next coffee spot with a savvy aesthetic. I'm thrilled to offer guests a dynamic street art experience that will indulge all the senses! Find me over @madeandspotted.
Organizer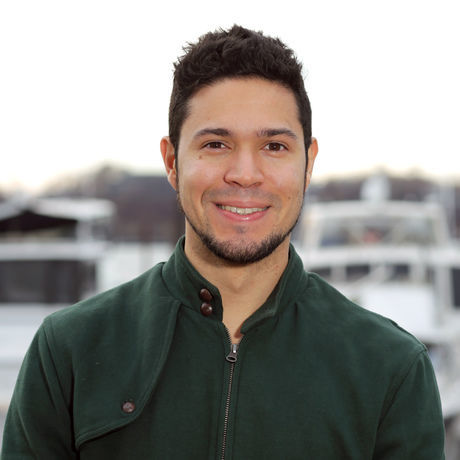 Ariel Coello
Hosted at This is a virtual event, you will receive a link to attend in your registration email
When September 30, 2020
2:30pm - 3:30pm