End Panel
July 26, 8:30am - 10:00am EDT. Hosted at Purple Rock Scissors
part of a series on End
About the speaker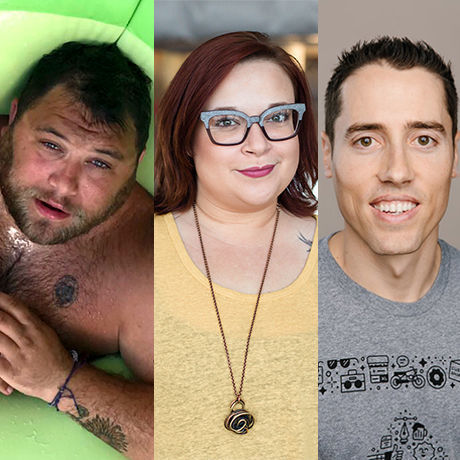 Hi, all! There's a change in tomorrow's Creative Mornings talk.
Due to unforeseen circumstances, Bobby Jones will not be our speaker this month. We hope to reschedule him back for a talk sometime in the near future!
Instead, this we will have a panel of three amazing speakers on the theme of "End:"
Is it The End? Or a new beginning? Should you stay or go? Start a new thing or press harder into your current thing? Our panel will discuss all this along with company culture, keeping good employees, and how to evaluate when it's time to move on.
Our panel will include:
=====
JORDAN EICHENBLATT
Jordan Eichenblatt is the Creative Director at Orange Plane Creative. Before that Jordan hosted ESPNU Roadtrip, CBS Tailgate Fan And was a promotions producer for ESPN College Gameday.
Jordan primarily can be found on set directing content for clients or in the kitchen to the coming soon Cholo Dogs, a Mexican hot dog joint coming to Mills 50 .
=====
ERYN MODICA
Eryn Modica is the Curator of Culture at one of the country's top digital creative agencies, Purple, Rock, Scissors. She helps foster positive work experiences and encourages vulnerability between teams to strengthen connections. Her attention to detail and interpersonal communication skills help identify the individual skills of each team member, which empowers them to work together more effectively. She is often referred to as the Culture Queen, although that title is usually self-proclaimed. She has three cats and is constantly fighting the urge to adopt more.
=====
DRU DALTON
Dru is the Founder/Owner of Real Thread, a water based and discharge apparel screen printing company in Orlando, FL. His unwavering dedication to the company has made way for its continued success and growth. With each passing year, Dru tackles new projects that allow Real Thread to maintain its competitive edge at the forefront of the apparel screen-printing industry. On his time off, which is quite rare, Dru enjoys spending time with his wife and children! He's also an active member of the Summit Church community here in Orlando.
Location
Hosted at Purple Rock Scissors
189 S Orange Ave Suite 2020
Orlando, Florida United States 32801
When July 26, 2019
8:30am - 10:00am