Bertrand Gacon
September 27, 8:30am - 10:00am CEST. Hosted at Impact Hub Geneva
part of a series on Muse
About the speaker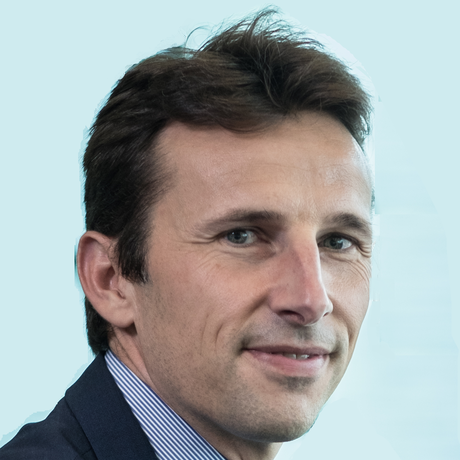 Making businesses a driving force for positive change
Businesses shape our world, that's a fact. They impact our earth, our oceans, our climate, our cities and our lives in many manners. We can all participate in changing the world for the better by inciting businesses to become a driving force for good. For this to happen, we need to measure the real impact that companies have on the planet and society. So that we can invest in, buy from or work for the companies that bring the most positive contribution to our world. This is a very challenging and complex task that can only be achieved using the power of collective intelligence.
Bertrand began his professional career in the financial sector and worked successively in Asia, Paris and Geneva with the BNP Paribas group. In 2006, Bertrand created the Responsible Investment offer of the French bank and developed a complete range of SRI and Impact Investing solutions for its private clients worldwide. In 2011, he joined Lombard Odier in Geneva and became head of the Impact Office, a team that developed innovative investment solutions in the field of development finance and climate obligations. He also initiated and led the B Corp certification obtained by Lombard Odier.
In 2018, Bertrand co-founded the social enterprise "Impaakt", which uses collective intelligence to analyze and measure the impact that large companies have on the planet and society. The platform Impaakt allows all citizens to both contribute and benefit from this universal knowledge database built around the United Nations Sustainable Development Goals (SDGs). In addition to his role as CEO at Impaakt, Bertrand is Program Director at IHEID, where he developed a Certificate of Advanced Studies on "SDG Investing". He is also leading the "SwiSOX" project at Sustainable Finance Geneva, an initiative whose objective is to create in Geneva the "Nasdaq for social enterprises".
Bertrand is a change-maker who prefers to see the world not as it is, but as it could be. He is a tireless advocate of the "impact economy" who views businesses as a force for positive change.
Location
Hosted at Impact Hub Geneva
Rue Fendt 1
Geneva, Switzerland 1201
When September 27, 2019
8:30am - 10:00am