Becky Parke
– Hosted at ASU Desert Arboretum Park
part of a series on Change
About the speaker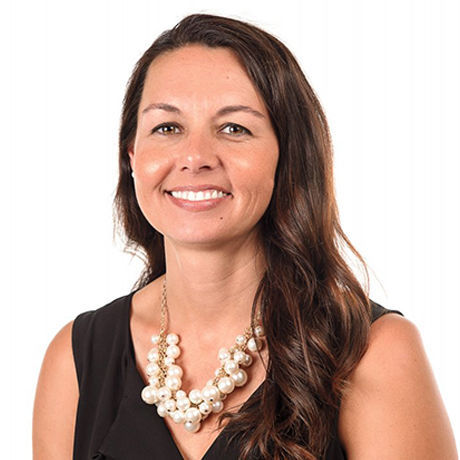 CMPHX is excited to invite Becky Parke, ASU Sun Devils' Asst Athletic Director, to speak about our global theme of CHANGE. Enjoy the gorgeous morning with friends at the ASU Desert Arboretum Park for breakfast + inspiration.
Becky Parke is in her 10th year with the Sun Devil Athletics. She is responsible for overseeing marketing, game experience and special events. Depending on whether a team wins, loses or has an injury, Becky's creativity + appreciation for CHANGE is always at peak performance!
Parke joined Sun Devil Athletics in 2005 after spending 7 years with the National Association of Collegiate Directors of Athletics (NACDA) as an assistant administrator and association liaison, working with NACMA, CABMA and NAAC. Parke was named to the NACMA Board of Directors in 2010 and currently serves as the association's 1st Vice President. Parke received her B.S. in Kinesiology with an emphasis in Sports Marketing & Management from Indiana University in 1998.
Local partners
AIGA advances design as a professional craft, strategic advantage and vital cultural force. As the largest community of design advocates, we bring together practitioners, enthusiasts, and patrons to amplify the voice of design and create the vision for a collective future. We define global standards and ethical practices, guide design education, enhance professional development, and make powerful tools and resources accessible to all. Formed in 1989, the Arizona chapter serves the graphic design community and those in related fields within the state of Arizona, and augments the activities of the national AIGA. The Arizona chapter presents several popular and well-attended industry events, including Say Anything, web 101 and the FilmBar film series. Our chapter has increased its demographic reach in recent years, with especially strong representation in Tucson and southern Arizona. Our student membership, the lifeblood of our organization, is growing and highly engaged, providing a continuum of representation from designers just starting out through the most seasoned professionals. The mission of AIGA Arizona is to bring programming to the design community which helps to improve design ability, connect complementary disciplines, encourage social impact and promote community excellence.
LEARN TO THRIVE. For students, that means access to an education that makes them master learners, capable of learning anything throughout their lives. For society, it means sharing the benefits of purpose-based discovery from a research university that assumes responsibility for the overall health of the communities it serves. For all of us, it's called thriving. And ASU is where it begins.
Additional details
PARKING is #FREE for #CMPHX attendees * Please park in Lot 59 next to the ASU Desert Arboretum Park #Friday : Check out the progress of the #SunDevilStadium + enjoy #breakfast with your #cmfamily before Becky Parke speaks about #change … See you in the morning!
TO AVOID A PARKING TICKET :
SURFACE PARKING ONLY IN LOT 59 DO NOT PARK IN CARPOOL SPOTS DO NOT PARK IN PARKING STRUCTURS : YOU WILL HAVE TO PAY $$$ PARKING IS OKAY UNDER SOLAR PANNNELS : EAST OR WEST SIDE
THANK YOU! We ❤️ you!
Enjoy the gorgeous morning with #CMPHX friends at the ASU Desert Arboretum Park for breakfast + inspiration. Becky Parke will speak about our global theme of CHANGE. Afterwards, take a moment to drive / walk / bike / ride around the ASU Sun Devil stadium that is CHANGE-ing in a VERY big way!
"The world around us is always in flux. We, as individuals and as communities, affect how and why, as well as when and where, we push for change. As creatives and entrepreneurs, makers and doers — we have the chance to (re)shape and (re)define the world around us." @creativemorning
@phoenix_cm #‎creativemornings #‎cmchange #‎cmphx #‎coffee #‎bagels #‎breakfast #‎cmfamily #footballstadium #sundevil #asu #cmphx #cmchange #creativemornings #SDS365 #SunDevilNation #sundevil #coffee #bagels #asu #innovation
Location