Be Authentic to Become Equal by Amélie Yan-Gouiffès
– Hosted at BU Gallery
part of a series on Equality
About the speaker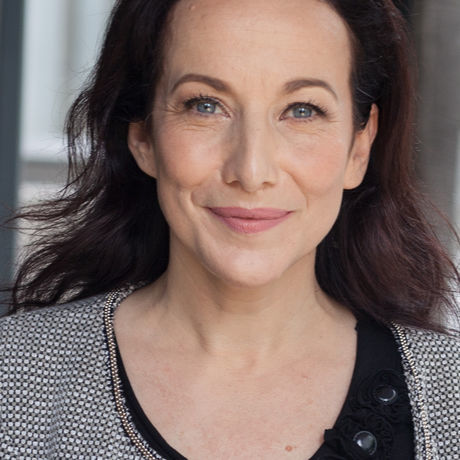 Be Authentic to Become Equal
When we look at our societies, our bodies, our rights, our relationships at work and at home, can we really say we are equal? The answer is likely to be a painful "No" Often a simple networking event that we are attending with the hope to meet the perfect client or a great business partner happens to be an experience where we feel and keep a position of "being less" and where we fail to create a powerful and empowered connection or impression. Same for a work interview with the employer of our dreams or a meeting with potential investors. Amelie Yan-Gouiffes will invite her audience to reflect and observe these life and professional situations where we create or disrupt equality and share learnings and wisdom from humanitarian crisis settings where she worked. The participants will learn simple yet efficient techniques to build and honor equality.
Speaker Bio
Amelie is a motivational speaker, public speaking and empowerment coach accredited by the International Coach Federation (PCC-ICF). Before founding Be and Become® and The Speaking Station, she worked 17 years managing humanitarian teams and projects in war zones and post-natural disasters: Ex-Yugoslavia, Colombia, Zimbabwe, Eritrea, Nicaragua, Haiti, India, Sri Lanka, Nepal and many others. Her engagement was to help people who have lost everything get back on track and beyond. She continues this commitment to people's development and empowerment today by supporting leaders, decision-makers and change makers to live and share their message. She brings this unique humanitarian experience to her mission: Speaking to Empower People and Organizations, Coaching to Unlock their Potential and Mining Inner Diamonds for a Brighter World.
She holds chronicles about personal and professional empowerment in Wanderlust and Tuk Tuk magazines and is regularly invited to share tips and techniques for confident speaking and confident life in other publications. Www.ameliespeaks.com
Local partners
The Institute for Knowledge and Innovation Southeast Asia (IKI-SEA), is a Bangkok University Center of Excellence operating as a not for profit organization. The IKI-SEA combines leading-edge academic research capability with in-depth business experience to provide practical and effective business solutions to the private and public sectors, both here in Thailand as well as throughout Southeast Asia. Through the use of our in-depth business expertise and practical real-world experience we provide measurable organizational performance improvement. They help Thai and Southeast Asian organizations effectively implement and leverage their Knowledge Management, Organizational Creativity, Organizational Learning and Innovation Management initiatives. They provide support to a Southeast Asian community of people interested in Knowledge Management, Organizational Creativity and Innovation Management.
Mudman is a house of international retail food brands in Thailand, and the authorized master franchisee for :​
Au Bon Pain bakery café Baskin Robbins Dunkin' Donuts
Mudman also owns its own very successful brands in Thailand and International markets, they are :
Greyhound Original (Bangkok, Singapore, Vietnam, Korea, Japan, Indonesia, Switzerland, Israel, Russia) Greyhound Café (Bangkok, Hong Kong, Shanghai, Beijing, Kualalumpur) Anotherhound cafe' (Bangkok) Mudman Boutique Hospitality & Catering Services Altogether Mudman owns and operates more than 350 locations and the International market.
Additional details
Here are few tips on how to convince your boss to let you attend Creative Mornings BKK every month!
Location
Hosted at BU Gallery
119 Rama 4 Road, Klong-Toey Bangkok 10110
Bangkok, Thailand 10110
When
–