Audience Takes The Stage: The Revolution Starts Within
June 12, 8:00am - 10:00am WIB. Hosted at Conclave Wijaya
part of a series on Revolution
About the speaker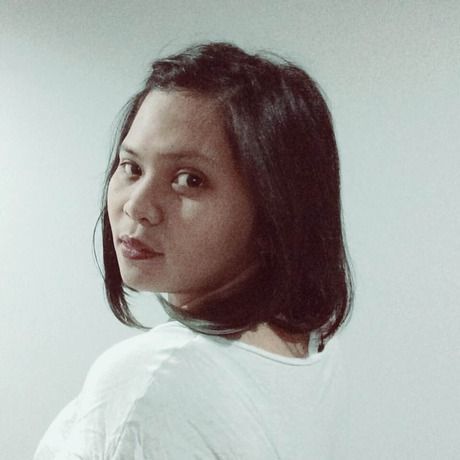 23 years ago Ayu Meutia was a crying baby in diaper latching onto her Tweety bird, now, she is a Head Copywriter and Spokenword Sparta at PT. Percolate Galactic. Her day job is to make sure the clients are happy with lines she carefully crafts and delivers. Nah! She believes that there are more to life. Ever since she was a little, she exposed herself in poetry. Yet, she had not been producing remotely anything about poetry, not until 2013. She started to grace up poetry stages and pages again, first, in Kuala Lumpur, Malaysia, her second home of 4,5 years and forever. She wrote and performed under the beautiful wings of Senorita, female writers group based in Kuala Lumpur. After leaving back for good, she briefly joined a multinational advertising agency as a copywriter and also The Murmur House as an editor, to satisfy her thirst for lost words.
She is the co-organizer of, "Unmasked", an open mic poetry stage held in Kemang, April 25th 2015. Her mission is to cheerlead everyone who needs to cheer by her storytelling and spokenword and also, to meet more minds alike.
Ayu's published works include "A Family Affair", a poem curated for Asian Centre Anthology of Malaysian Poetry in English, 2014 by Professor Ghulam-Sarwar Yousof under Partridge, a Singapore-based Penguin publishing subsidiaries and "Guardhouse", for the latest and the 2nd The Murmur House Journal : Vol. 2, Love and Other Drugs. Her short stories and essay have appeared in numerous local anthologies such from NulisBuku, Penamorfosa, Yayasan Jakatarub and Beranda Online Magazine. In 2008, she won 1st runner up in Lomba Cerpen KawanKu with her sci-fi piece, "The Transporter".
You will occasionally meet her in several poetry slam stages or open mic nights. She blogs in adjoemoetia.blogspot.com but she does not do instagram.
Local partners
Additional details
Revolution is a child inside ourselves who wants to see the world. We all can either be hero or enemy when we speak our minds about revolution. Because each of us has different opinions. I believe Revolution is a symbol of courage. It starts from within to produce a greater change and turning point of our lives for the better, but only to be taken by care and persistence. Look at Harry Potter and the Dumbledore's Army… that my friend, is a revolution.
Location
Hosted at Conclave Wijaya
Jl. Wijaya I No. 5C, Petogogan, Kebayoran Baru
Jakarta, DKI Jakarta Indonesia 12170
When June 12, 2015
8:00am - 10:00am