Atang Tshikare
– Hosted at Friends of Design - Academy of Digital Arts
part of a series on Heritage
About the speaker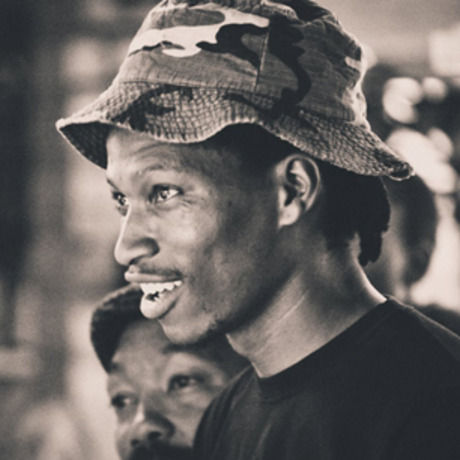 Atang Tshikare was born in Bloemfontein, South Africa to an entrepreneurial mother and artistic father. He is a visual creative and the founder of zabalazaa.com.
As a self-developed multidisciplinary artist. He has worked on various elements including sneakers/shoes, wood, metal wood and plastic, canvas and paper. His work is a combination of line drawing and street art which he uses across various mediums from pencil, marker to acrylic and aerosol.
Atang has exhibited in Cape Town, Johannesburg, Dubai, Germany and Manhattan, New York and has done illustrative and paint work for numerous companies from Adidas Originals, Belvedere Vodka, Cornetto, Puma, L'Oreal and many others. He has also been invited to various shows and exhibitions namely the Toffie Festival, Design Indaba, Southern Guild 2013 exhibition and Design Days Dubai being the most prominent.
Using his creativity and initiative, Atang has come a long way since doing graffiti in Bloemfontein. His pieces are mesmerizing and is redolent of a new dynamic urban dialogue that is emerging in the design consciousness of cities across Africa. It is also one that challenges all the clichés young Africans have to deal with.
Local partners
Friends of Design is the leading Digital Design School in Cape Town, delivering top class training to Full Time, Part Time and Corporate groups in the fields of Print, Web, Video, Motion Graphics and Game design.
Additional details
Meet and greet upstairs at the Friends of Design Academy for a complimentary coffee and breakfast followed by a 20 min talk.
Location
Hosted at Friends of Design - Academy of Digital Arts
186 Bree Street
Cape Town, South Africa 8000
When
–