Askar & Scarlete Moniaga
September 25, 9:00am - 11:00am WIB. Hosted at Virtual via ZOOM
part of a series on Spectrum
About the speaker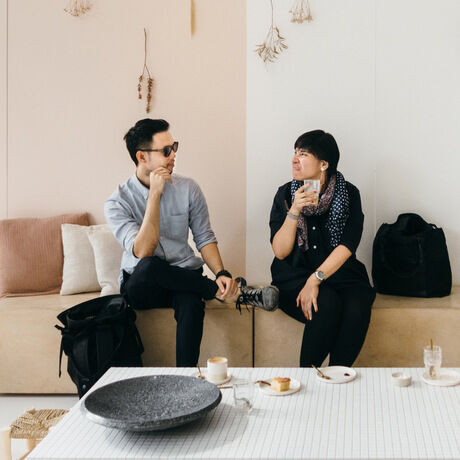 Askar and Scarlete are both co-founders of køkken+ (Creative Community Platform born in 2015) and Kumulo Creative Compound.
Through køkken+, Askar and Scarlete have been creating creative events such as pop-up markets and creative workshops, and recently co-found and manage a new outdoor creative compound located in BSD.
Pandemic is a tough challenge for husbands and wifes as in general they are isolated at home and spend most of their time together. Then the intensity even escalates when they work together in the same industry. For Askar and Scarlete, understanding each other's strengths and weaknesses and the broad spectrum of the community they are in is the key to survive and thrive to be able to always come up with new ideas especially in times of crazy new normal.
Location
Hosted at Virtual via ZOOM
Link will be emailed on D-1
Jakarta, Indonesia
When September 25, 2020
9:00am - 11:00am