Arthur Attwell
October 30, 8:30am - 10:00am SAST. Hosted at Virtual Gathering
part of a series on Transit
About the speaker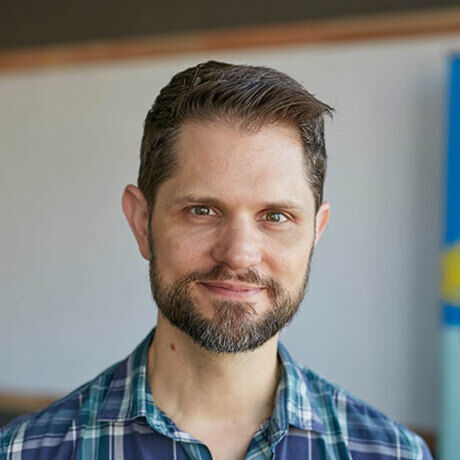 We are back! After a bit of a break in September, we are so excited to spend some time with you this month.
September's explorations of perception and energy in the Spectrum (check out the blog!) got us right on track to explore a bit of our inner realities with the exciting topic of TRANSIT in October.
We are so excited to take some time to think about how we make space for new ideas and creative energy while staying in one place.
How do we see the details of life around us? We want to hear how you have done so in a time that has put us in this weird limbo space of reflection and renewal. It's been about learning to generate the new without requiring physical movement to do so.
We are delighted to have co-founder and managing director of Electric Book Works, Arthur Attwell, as our speaker this month. Arthur is an entrepreneur with books in his blood and thus has started a number of successful businesses with his wonderful niche for turning ordinary publications into engaging websites, ebooks, apps, and printed editions.
Arthur was one of the first Shuttleworth Foundation Fellows and has a wealth of knowledge about the publishing industry. He worked for multinational publishers, has presented and contributed to publishing resources worldwide. He even has a very cool podcast on how books get made!
However, closest to his heart, are the amazing organisations he has helped co-found over the years, including healthcare publisher Bettercare; children's book publisher Book Dash; and Paperight, an award-winning experiment in distributed print-on-demand.
As Arthur describes it, these ventures took off because of a mix of incredible people, having insightful and passionate chats and ultimately collaborating to solve the real problems they were seeing around them in the industry. It takes that courage and belief to move from point A to B.
What makes your mind, heart and soul move while you are sitting still?
Hop onto the train, pick your carriage and let's chat about being in TRANSIT.
P.S. There is a virtual Book Dash event being hosted this Saturday (17 October). Be sure to join in at this link: https://bookdash.org/events/book-dash-16/
———————-
This is a VIRTUAL event, happening online. Please scroll down to find more information on how to attend.
Local partners
Creative Cape Town communicates, supports and facilitates the development of the creative and knowledge economy in Cape Town through key partnerships – with the vision of making the central city a leading centre for knowledge, innovation, creativity and culture in Africa and the South.
Admired and recognised worldwide, AAA School is the only tertiary institution created by and for the advertising profession. Established in 1990 by the AAA (Association of Advertising Agencies), now known as the Association for Communication and Advertising (ACA), AAA School is the official higher education institution for the South African advertising industry.
Additional details
This event will be held virtually using ZOOM. We're taking the things you love most (Connection, Community, and Creativity) about CreativeMornings to the internet! You bring the coffee and breakfast.
Be prepared to share your favorite morning mug, most creative ZOOM backdrop, and have a good time!
Virtual doors open at 8:30AM. Come get settled in, chat, and listen to some groovy sounds. We'll get the show rolling at 9am and have you good to go just in time for your 10am conference call.
You will need to download ZOOM in order to join us! You can do that here (it's FREE) https://zoom.us/download
We'll be sending out the links for the zoom call to all registered attendees via email the day before the event.
Location
Hosted at Virtual Gathering
Invite link will be send to you via email
Zoom, South Africa
When October 30, 2020
8:30am - 10:00am