Annie Williams Pierce
– Hosted at Grandview Theater & Drafthouse
part of a series on Craft
About the speaker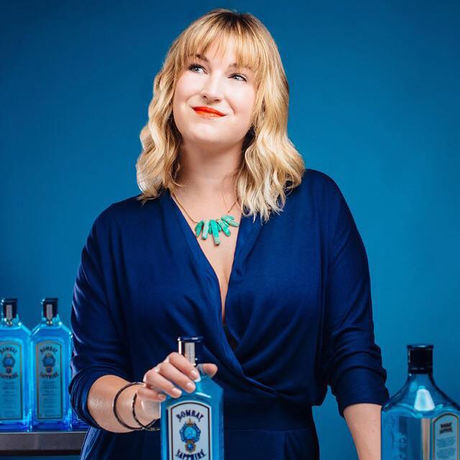 Annie Williams Pierce, Bartender at Curio in Columbus, Ohio and "Bartender-in-Residence" for GQ is constantly looking to what is being produced within the cocktail world globally, but also the food/restaurant world. She finds the flavors and techniques are intertwined. Methods, techniques, practices, and products are as ever-evolving as cocktail presentations by bartenders and the daring nature or intrigue from consumers.
Last summer, Annie went to London to compete in Bombay Sapphire's "Most Imaginative Bartender" competition, with 11 other bartenders from across the US and Canada. She became the first ever North American female to claim the title. As a result, she has spent the last year working as the "Bartender in Residence" for GQ Magazine, as well as contributing digital content for other Condé Nast publications such as Bon Appétit and The New Yorker.
Born and raised in Columbus, she moved to Chicago in 2006 to attend Loyola University, where she studied International Politics and Global Comparative Politics. In early 2011, Annie moved back to Columbus with the intention of it being "just for six months" – seven years, a house, and a husband later, she has crafted a career combining unique flavors in innovative ways.
Annie has worked in some form of the service industry for over half of her life. From a diner server at Chef-o-Nette through high school, to running the beverage program and front of house at Brother's Drake Meadery, to now working and creating full time behind the bar at Curio. In between, she has been on the opening team for a number of Columbus restaurants, training the staff and designing bar menus; she pushes herself to learn and experience more through a number of national bartending competitions worldwide – from Guadalajara to Bordeaux to London – to gain more knowledge and more excitement and expertise.
Local partners
Compton Construction is a design build commercial construction company in Columbus, Ohio, specializing in building and finishing a diverse array of spaces. Learning our clients' business needs, discovering site-specific details, and developing the correct solution is the hallmark of what we do.
Coffee roaster based in Columbus, Ohio. Providing coffee, tea, and consulting to coffee shops, grocers, colleges, restaurants and food service operations.
NBBJ helps clients drive innovation by creating highly productive, sustainable spaces that free people to live, learn, work and play as they were meant to. Founded in 1943, NBBJ has locations in Beijing, Boston, Columbus, Hong Kong, London, Los Angeles, New York, Pune, San Francisco, Seattle and Shanghai.
Additional details
Perfecting Passion vs. The Pursuit of Perfection
The idea of craft is that it is more about the pursuit of passion then the pursuit of perfection. How has the term craft evolved, and are we happy/in line with what it means now? What does the common perception of the word craft mean to what we do today?
Street parking is available in front of the theater and on nearby streets.
Location