Anne Seubert
September 27, 8:30am - 10:00am CEST. Hosted at Fjord
part of a series on Muse
About the speaker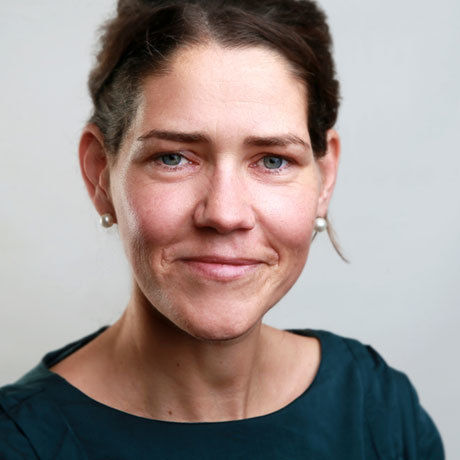 Anne Seubert, who will give her lecture in German, was born 1979 in Lörrach in the Black Forest, is an author, photographer, cultural scientist and consultant. After working in Portugal, Switzerland and France, the studied cultural scientist now lives in Berlin. As a management consultant and experience designer, she focuses primarily on actors in urban space who are in search of relevance and resonance, for whom she conceives, curates and moderates. What her bread-and-butter profession leaves behind in terms of time, she uses for poetic thinking, motif searches and loves collaborations with other artists, disciplines and actors.
Local partners
Monotype offers a wide range of typefaces, tools, and technologies that help users and OEMs bring type to life. The ultimate goal of Monotype products and services is to ensure that clients can use type to the fullest, preserving its high quality and aesthetic value on screen, paper and Web.
Fjord has been a pioneer for design and innovation since they opened their doors in 2001. With a team of 400+ talented designers, strategists, and technologists Fjord brings the right skills to the table at every project. And now, as part of Accenture Interactive, Fjord broadened its reach even further.
Additional details
[Please note: Anne's presentation will be in German]
Color by Numbers? 
The number as a muse … not only in digitization
Percentages, KPIs, deadlines – No question, numbers increasingly determine our life today, whether as numerus clausus, as date, salary or age limit, in the CO₂ footprint or in salary motivation, the pedometer or the calorie deficit. Especially in digitalization. Here, predictability is the silver bullet. Instead of eating water and bread, their actors feed on data, facts and their relationships to each other.
But where does the authority, the charisma, the magic of numbers come from? Why are we so willing to place our trust in them? And: What function does the number have within creative work? How much does it influence us?
From different perspectives as a scientist, entrepreneur, diabetic and artist, Anne Seubert poses the question of the influence, relevance and resonance of numbers – always in search of a possible alternative to quantified reality.
Location
Hosted at Fjord
Pappelallee 78-79
Berlin, Berlin Germany 10437
When September 27, 2019
8:30am - 10:00am