Andy Maus
– Hosted at Online
part of a series on Promise
About the speaker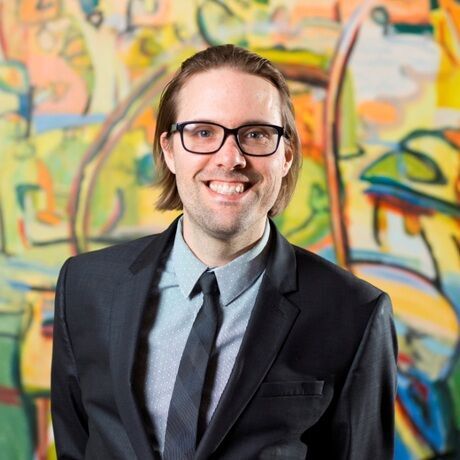 An administrator, artist, and community leader, Andrew (Andy) Maus is the Director & CEO of Plains Art Museum (Fargo, ND) an organization that first sparked his love for art museums and their ability to build healthier, more creative communities. Maus is in his third stint at the Plains, where he has done everything from visitor services, to organizing major exhibitions and programs, to now leading the institution. An active member of the prestigious Association of Art Museum Directors (AAMD), Maus' leadership has led to several advancements at the Plains: In 2016, he led the securing of the Bush Prize for Community Innovation; in 2017, he led an innovative strategy allowing the Museum to become a general admission free museum; and also that year, he delivered a well-received TEDxFargo talk on the ability of art museums to engage in community problem-solving. Prior to becoming Director & CEO of the Plains in 2016, he led the Minnesota Marine Art Museum (Winona, MN) for 6 years where he oversaw a dramatic expansion of the Museum's capital and programmatic assets and abilities. Now the head of Plains Art Museum, he leads the largest and only Accredited art museum in North Dakota, and its several strong focus areas including modern and regional artwork, Native American programming, public art, public programs, and art making workshops in its Katherine Kilbourne Burgum Center for Creativity. Maus currently lives with his family in Moorhead (MN), near the university where he earned his B.S. in Studio Art and M.S. in Public Administration/Nonprofit Management.
Additional details
A promise is doing something "because I said I would." Promises can come in all shades, depths, and forms: appointments, acts of kindness, creating and quitting habits, agreements, and resolutions. Thanks to life's unpredictability, we make and break them all the time.
But what is the value and impact of being individuals of our word?
Accountability and commitment expert Alex Sheen explains, "A promise can be a recognition of a simple fact. A promise can be a random act of kindness. You can pretend to care, but you can't pretend to show up."
In the Albanian culture, the word "Besa" means a code of honor and faithfulness, it exceeds the meaning of merely keeping a promise, thus becoming mythologized in its divinity as a solemn oath.
Promises that are made and kept are exchanges of power. We invite you to make and keep one promise to yourself and one promise to others this year. When applied towards positive impact, even the smallest fulfilled promises can create meaningful ripples of change.
Our Tirana chapter chose our the first month's exploration of Promise and the talented Jolin Matraku illustrated it.
Location
Hosted at Online
Your own home!
Fargo, North Dakota United States 58103
When
–