Ana Luisa Silva - Losing it (and being okay) | VIRTUAL EVENT
March 27, 9:00am - 10:00am WET. Hosted at ZOOM
About the speaker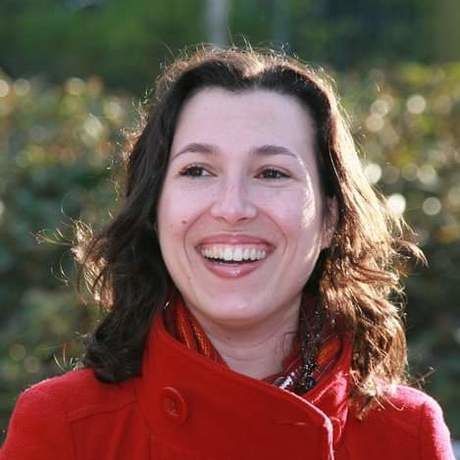 Ana Luísa Silva was born in Monterey, California. In 1998 she started her Biological Engineering degree at Instituto Superior Técnico in Lisbon and in 2007 obtained a Master of Science degree in Biotechnology. The same year, she received a grant for a 9 month internship at Genentech, Inc., in San Francisco, USA. In 2008 she started her PhD project on cancer vaccines at Leiden University, the Netherlands, defending her thesis in 2015 and authoring several publications at peer reviewed international journals. Returning to Portugal was granted a position as Postdoctoral Researcher at the University of Pharmacy of Lisbon in 2017.
After not being awarded another postdoc grant, Ana started as a Service Desk Agent at Fujitsu in 2018, shifting careers entirely to begin providing IT support.
Ana Luísa has done it all and seen it all. When life happened and circumstances changed, she had to adapt her entire life to a new reality.
How do you keep your identity intact when everything around you seems to be crumbling? How do you remember your value when the market doesn't seem to recognise it?
Tune in to see how vulnerability and honesty can go a long way in helping us maintain our sense of purpose, even if our identities change along the way.
Local partners
NomadX re-shapes the way location independent professionals, or "Digital Nomads", live, work, and travel the world. NomadX Slow Travel Pads™ and Lifestyle Community for Digital Nomads offers apartments, private bedrooms and coliving spaces for rent direct from friendly hosts in cool local Portuguese neighborhoods for as little as a month, and at local prices that are much more affordable than AirBNB's short term rates.
Additional details
This month we're bringing CreativeMornings to your house or office. We'll stream it and you can watch it from the comfort of your own computer or mobile phone.
Location
Hosted at ZOOM
Personal computer
Lisbon, Portugal
When March 27, 2020
9:00am - 10:00am