Amber Aultman
June 1, 8:30am - 10:00am MST. Hosted at Tuft & Needle
part of a series on Commitment
About the speaker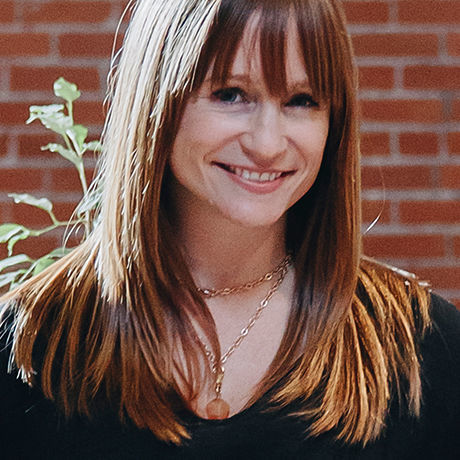 Amber Aultman has created a career + life that she loves all through a COMMITMENT to her own personal brand + future goals.
It was this COMMITMENT that fueled Amber's drive to have more creativity in her life. A shift in careers, heading back to school + teach herself Graphic Design + UX led her down the path to connect become a part of the Design Team at Tuft & Needle (T&N).
As an experience designer and strategist, Amber loves solving problems, + is a champion for the user + a facilitator for excellence in design thinking. At T&N she helps to streamline the e-commerce platform + refine admin tools, making sure the customer experience stays paramount even at $100M in yearly revenue + counting.
When Amber's not working, she enjoys tennis, yoga, great music, nature, + Mitch Hedberg jokes — perhaps she'll share one!?!
Local partners
Tuft & Needle was founded in 2012 by two software engineers from Silicon Valley who were fed up with the lack of transparency and fairness in the mattress industry. At Tuft & Needle, they believe that business can be honest and premium products don't need to cost you an arm and a leg. Especially not mattresses.
AIGA advances design as a professional craft, strategic advantage and vital cultural force. As the largest community of design advocates, we bring together practitioners, enthusiasts, and patrons to amplify the voice of design and create the vision for a collective future. We define global standards and ethical practices, guide design education, enhance professional development, and make powerful tools and resources accessible to all. Formed in 1989, the Arizona chapter serves the graphic design community and those in related fields within the state of Arizona, and augments the activities of the national AIGA. The Arizona chapter presents several popular and well-attended industry events, including Say Anything, web 101 and the FilmBar film series. Our chapter has increased its demographic reach in recent years, with especially strong representation in Tucson and southern Arizona. Our student membership, the lifeblood of our organization, is growing and highly engaged, providing a continuum of representation from designers just starting out through the most seasoned professionals. The mission of AIGA Arizona is to bring programming to the design community which helps to improve design ability, connect complementary disciplines, encourage social impact and promote community excellence.
Additional details
Make a COMMITMENT to your own personal brand to continue learning, growing + fueling inspiration. Join your CMfamily on June 1st where Amber will share some insight how she did it + you can too … see you soon!
Location
Hosted at Tuft & Needle
735 Grand Avenue
Phoenix, Arizona 85007
When June 1, 2018
8:30am - 10:00am