Alli Koch
June 21, 8:30am - 10:00am CDT. Hosted at Arts Mission Oak Cliff
part of a series on Wonder
About the speaker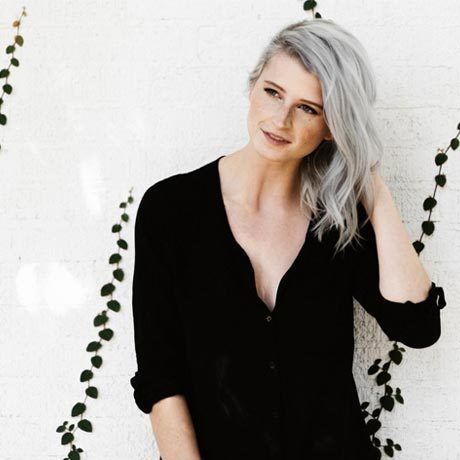 I was the girl in school that doodled all over everything and practiced my handwriting so that it looked like "computer font." I've been putting that practice into good use these days with Alli K Design. When I graduated college I thought I was destined to have a 9-5 job. Little did I know my persistence and determination to find a job would actually turn my hobby into my dream job. Little paper signs have now turned into murals, flower doodles turned into a published book, and hanging out with friends sometimes involves recording a podcast. Alli K Design has helped me find my purpose;
TO NOT ONLY CREATE BUT TO INSPIRE OTHERS THAT THEY CAN ALSO CREATE BEAUTIFUL THINGS
Local partners
AustinCSI is a management consulting firm founded by industry recognized practitioners determined to introduce a simplified approach to solving business problems. Our operational approach focuses on creating a team within your environment whereby our experienced resources collaborate to drive your initiatives.
Creative Circle is a specialized staffing agency connecting creative, digital, and marketing talent with local clients. Charlotte is one of the newest offices and we are thrilled to be here! Each Creative Circler has a background in design, marketing or advertising and wholeheartedly believes in the importance of living creatively!
Additional details
Parking Info
Park in the green areas: this includes a small lot where a parking attendant will be assisting in double parking cars, and neighboring streets.
Please be mindful of all parking signs. Windomere Ave does NOT allow street parking.
Location
Hosted at Arts Mission Oak Cliff
410 s. windomere
Dallas, Texas United States 75208
When June 21, 2019
8:30am - 10:00am