Ali Murtaza
February 17, 9:30am - 12:30pm PKT. Hosted at National Incubation Center
part of a series on Curiosity
About the speaker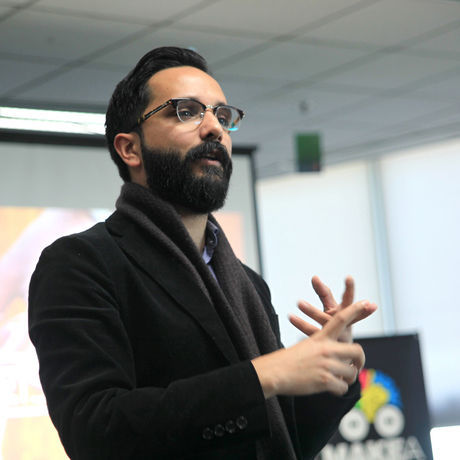 Ali Murtaza is a Lahore based designer and educator who specializes in industrial and interaction design. He is a Fulbright alumnus, and holds an MFA in Industrial Design from Savannah College of Art & Design (SCAD).
As a design consultant, Ali has worked with clients like Dolby Labs, Grid Impact, Coke USA, Audi, the Biomimicry Institute and Innovations for Poverty Alleviation Lab (IPAL).
Ali currently manages Makeistan - Pakistan's first academic maker space - and teaches design in the Electrical Engineering department at Information Technology University (ITU). He has previously taught at Beaconhouse National University (BNU) and is a frequent guest lecturer and juror at art and design schools around Pakistan.
He is also a Rajeev Circle Fellow, and Director of the fellowship's Digital Arts and Technology program.
Local partners
The National Incubation Center (NIC) offers startups with free state-of-the-art workspace, access to mentors and seed funding.
The National Incubation Center is a public-private partnership between Ministry of Information Technology and Telecommunication, ICT R&D Fund, Mobilink, and Teamup.
SVA is a community of art and visual enthusiasts. School of Visual Aesthetics is the initiative of "Concept one" studios that provide Event Photography services in Islamabad. SVA provides high quality free and paid photography and videography workshops. The idea is to empower youth with the right skills.
Location
Hosted at National Incubation Center
Plot 24-b, H-9/1, Street 6, Islamabad, Pakistan-44000
Islamabad, Capital 44000
When February 17, 2018
9:30am - 12:30pm