Alexa Rose Carlin
July 21, 8:30am - 10:00am EDT. Hosted at TK2 Academy
part of a series on Equality
About the speaker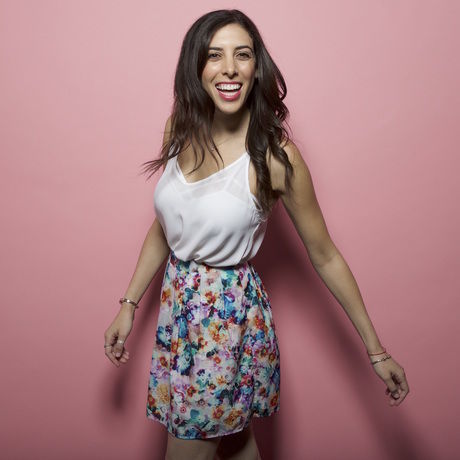 Nationally renowned motivational speaker and entrepreneur, Alexa Carlin has dedicated her life to doing one thing: inspiring people to be authentic and pursue their passions.
Alexa founded her first company while in high school where she donated a percentage of proceeds to help build schools in Africa. Since then, she has been passionate about making a difference in others lives and in the world. In 2011, she founded the inspirational blog Hello Perfect®, with the mission to promote self-love in girls and women which then grew to becoming a 501©3 non-profit organization.
Her most recent entrepreneurial endeavor is the Women Empower Expo which became the largest women's expo in South Florida in its first year in 2016. In 2017 she has expanded the business to hosting two events in Fort Lauderdale and Washington DC. In college, Alexa's life changed forever. Sepsis took over her body and she was induced into a medical coma given a one percent chance of living. This life-changing experience inspired Alexa to share her story to positively impact the lives of others.
She is also the author and publisher of "The Simple Gluten-Free Vegan Cookbook", a recipe guide of healing plant-based recipes to help others incorporate more plant-based meals into their diet and become healthier, from the inside out. Genuine by nature, caring at heart: for Alexa, this is merely the tip of the iceberg. Alexa's passionate yet entertaining style and message speaks to all ages at their own level, helping them understand the true potential they hold.
"It is the choices we make in life that determine who we are going to be. Listen to your heart, be guided by your intuition, and know that at any moment you have the opportunity to change your life." 
Her stories connect. Her lessons inspire. Best of all - Alexa's words stick. Today, Alexa resides in South Florida amongst her family and friends who inspire her daily. She is active on social media and has become a leader in the women's empowerment movement attracting over 70,000 followers.
When not speaking onstage or running her business, Alexa can be found writing her next book, participating in community events, or playing with her toy poodle, Nala.

Facebook: https://www.facebook.com/alexarosecarlin/
Instagram: https://www.instagram.com/alexarosecarlin/
Twitter: https://twitter.com/AlexaRoseCarlin
YouTube: https://www.youtube.com/alexacarlin
LinkedIn: https://www.linkedin.com/in/alexa-carlin-48182b26/ arosecarlin/
Local partners
Additional details
TK2 Academy is located inside a corporate building. Look for our signage as you enter through the main door.
There is plenty of street parking around the TK2 Academy building. You can part in any spots, as long as they are not "reserved".
Location
Hosted at TK2 Academy
1515 N Federal Highway, Suite 108
Boca Raton, Florida 33432
When July 21, 2017
8:30am - 10:00am