AJ Brockman
May 18, 8:30am - 10:00am EDT. Hosted at The Brewhouse Gallery
part of a series on Commitment
About the speaker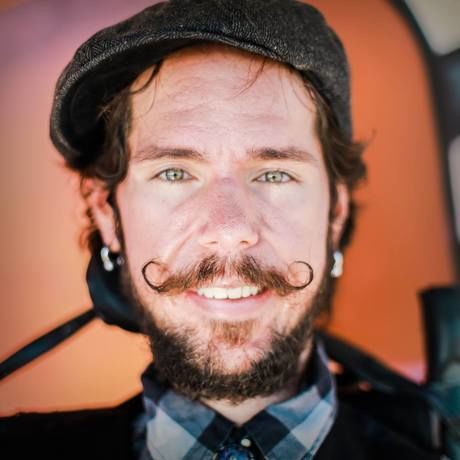 AJ Brockman – Award-winning artist, entrepreneur, and visionary.
Recently named 2017 Young Professional of the Year, Brockman is a highly esteemed entrepreneur and visionary in the Town of Lake Park. He is an award winning digital artist who has been wheelchair-bound since the age of two due to Spinal Muscular Atrophy. In 2012 he had the honor of painting a family portrait of former President Barack Obama. AJ has always viewed himself as being "differently abled" rather than "disabled" and lives life to the fullest every day.
Currently serving as the co-owner of The Brewhouse Gallery & The Kelsey Theater, he has revitalized an entire community through art with the birth of The Lake Park Arts District. His crowning achievement is the over 900-foot continuous mural (taking up an entire city block) which is one of the largest mural projects in South Florida. His commitment to the arts and community is unrivaled.
Brockman is no stranger to the nonprofit world and spent most of his childhood, raising money for the Muscular Dystrophy Association and countless other organizations. Kelsey Cares was the natural progression, to create a legitimate 501©(3) to further his vision. He has already raised over $75,000 without any subsidies or government incentives (with average donation levels of less than $100), which just shows the number of people that have been impacted.
Connect with AJ on Facebook: https://www.facebook.com/TheAJBrockman
Local partners
Location