Adrienne Guillory
– Hosted at Virtual Meeting
part of a series on Insecure
About the speaker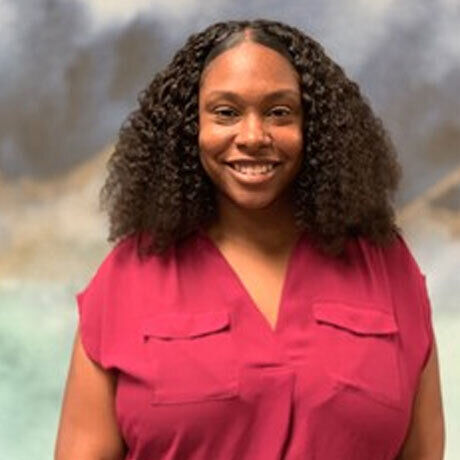 Adrienne Guillory is an expert in Human-Centered Design, Design Thinking strategy, facilitation, and generative User Experience research. She specializes in identifying short and long-term research needs, refining problem statements, workshop facilitation, and aligning stakeholders for innovation and process improvements.
Before returning to Usability Sciences as the Director of Design Thinking, Adrienne was a Human Factors Engineer at Sabre Corporation, a Senior Lead User Research/ Design Thinking Specialist at AT&T, and Innovation Researcher for Southwest Airlines.
Adrienne is a co-founder of Dallas Black UX, member of UX Research & Strategy, and rarely misses an opportunity to mentor current and future UXrs. Adrienne holds a BA in Interdisciplinary Studies from the University of Texas at Dallas and MBA from the University of Phoenix.
Local partners
Creative Circle is a specialized staffing agency connecting creative, digital, and marketing talent with local clients. Charlotte is one of the newest offices and we are thrilled to be here! Each Creative Circler has a background in design, marketing or advertising and wholeheartedly believes in the importance of living creatively!
Additional details
Our Louisville chapter chose this month's exploration of Insecure, Rachael Sinclair illustrated the theme, and it's presented globally by WordPress.com.
Musical Guest
Dallas renaissance man Ward Richmond, has lived many lives. From his high school football career in East Dallas, to his wild days as a member of bands like Slick 57 and Boys Named Sue , Richmond has a few stories to tell—and a lot to meditate on. His new album, Highly Meditated, is a reflection of wild nights and turbulent days that covers everything from fatherhood to self-help and the future.
How does a virtual event work?
Sign up now to reserve your spot
Download Zoom and set up a free account
Thursday afternoon: you will receive the Zoom link (if not- check your spam)
Friday morning: we will send the Zoom link one more time around 8am
Friday at 8:30: it's on!

Location
Hosted at Virtual Meeting
At your place
Dallas, Texas United States 75039
When
–