Ade Nurul Safrina of WeCare.id
May 27, 8:00am - 10:00am WIB. Hosted at Conclave Wijaya
part of a series on Reality
About the speaker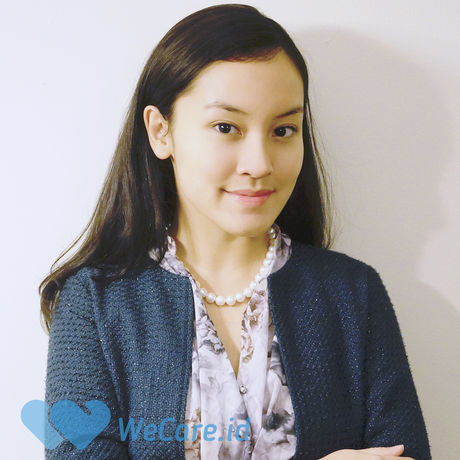 With passion for international development, Ade is a Program Manager at WeCare.id, a digital crowdfunding platform for most-needed patients from Indonesia's peripheral area. Growing up in Jakarta made her see clearly how poverty & inequality were the nation's most critical issues; from earliest days, she holds faith to stick to this career path as her calling.
She holds Masters of Science in Policy Economics degree from the University of Illinois at Urbana-Champaign (UIUC), and Bachelor of Economics from University of Indonesia.
Previously worked for various companies and organisations in Southeast Asia, Timor, and United States, she came back to Indonesia with a simple mission, to always help people and make this world a better, fairer place to live in.
Her utmost joy came from dancing, traveling to unfamiliar places, or tucked down in home with her beloved ones.
Local partners
Additional details
Under the theme "Reality", CreativeMornings Jakarta is delving deeper into certain circumstances in life and defining our realities. Reality, on the surface, feels so tangible; so concrete. But (to, perhaps cheaply, use a turn of phrase), in reality, it isn't quite so simple. Our existence is made of several truths, always shifting under our feet.
We're highlighting the reality on health service across Indonesia archipelago, including, especially, the far-off remote area and and the financially limited people. WeCare.id is an internet platform build to help solve this matter, gathering support from those who can to those in need of urgent medical treatment. The platform is a result of cross-collaboration among doctors in peripheral areas, IT engineers, designers, and every people who wants to make the world a better, fairer place to live in.
Location
Hosted at Conclave Wijaya
Jl. Wijaya I No. 5C, Petogogan, Kebayoran Baru
Jakarta, DKI Jakarta Indonesia 12170
When May 27, 2016
8:00am - 10:00am